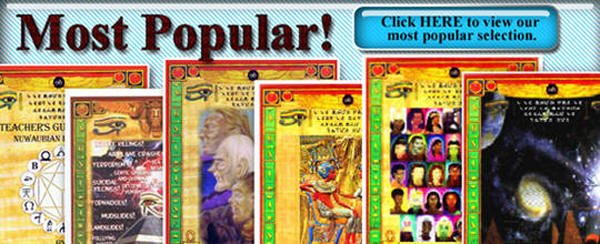 Translate NuwaubianFacts.com to 26 Different Language. Choose Your Language Below
Terms and Conditions of Use

We welcome you to our site. We ask that you review these Terms of Use, which are intended to constitute a binding license agreement that conditions your use of this site ("Agreement"). We have tried to avoid unnecessary legal verbiage. Our goal is to protect our rights in order to provide you with access to the free content available at this site. If you do not wish to be bound by this agreement after you have read it, please leave the site. If you remain on this site, or return thereafter, you agree to be bound by this Agreement.

Disclaimers
Although every effort has been made to provide complete and accurate information, NuwaubianFacts.com makes no warranties, express or implied, or representations as to the accuracy of content on this website. NuwaubianFacts.com assumes no liability or responsibility for any errors or omissions in the information contained in the website or the operation of the website.

By using the Nuwaubian Facts website, you assume all risks associated with the use of this site including any risk of your computer, software or data being damaged by a virus, software, or any other files which might be transmitted or activated via the Nuwaubian Facts website. Nuwaubian Facts expressly disclaims any liability for any special, incidental, or consequential damages, including without limitation, lost revenues, or lost profits, resulting from the use or misuse of the information contained in the website.

Indemnification

You agree to defend, indemnify and hold Nuwaubian Facts (www.NuwaubianFacts.com) harmless from and against any and all claims, damages, costs including attorneys' fees, arising from or related to your use of the website.
Links to other Websites

This website contains links to other Internet sites and information provided by persons not affiliated with www.NuwaubianFacts.com. Such links are not endorsements or referrals of any products, services or information contained in such websites, and no information in any such web site has been endorsed or approved hereby. No claims, promises, or guarantees about the completeness, accuracy, currency, content or quality of information contained in the links to and from this web site are made. Information provided and opinions expressed by others do not necessarily represent the opinion of www.NuwaubianFacts.com. Nuwaubian Facts expressly disclaims any and all liability resulting from reliance on such information or opinions.
Privacy Policy

When you visit the www.NuwaubianFacts.com, no personally identifying information about you is gathered, unless you choose to provide such information in an e-mail message. The only other information provided is the visitor's domain and Internet protocol address, the type of browser and operating system used to access the site, the files visited and the time spent on each file and the time and date of the visit. If you send us e-mail, we use the information you send to respond to your inquiry. E-mail correspondence to the County, like U.S. mailed correspondence, may become a public record. As a public record, your correspondence could be disclosed to other parties upon their request, in accordance with the Public Information Act.
COPYRIGHTS.
If you believe that www.NuwaubianFacts.comor has infringed your copyright in any material way, please notify our Copyright Agent and provide the following information:
An identification of the copyrighted work that you claim has been infringed.

An identification of the material on www.NuwaubianFacts.com that you claim is infringing or is subject to infringing activity, with enough detail so that we can locate the material on our site.

Your name, address, telephone number and e-mail address.

A statement by you that you have a good-faith belief that the disputed use is not authorized by the copyright owner, its agent or the law.

A statement by you declaring that the above information in your Notice is accurate, made under penalty of perjury, and that you are authorized to act on behalf of the owner of the copyright interest involved.

Your physical or electronic signature.

The Copyright Agent for www.NuwaubianFacts.com can be reached at nuwaubianfacts@gmail.com

Technical questions or concerns about this Website should be directed to:

Webmaster
nuwaubianfacts@gmail.com
Contact the webmaster