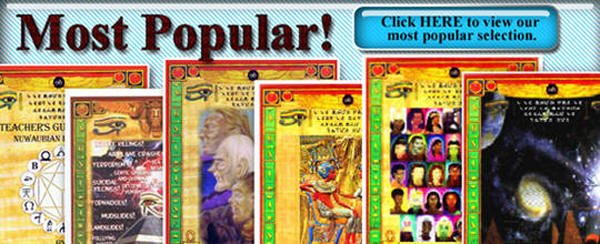 Who is Jacob York?
The Turned Informant, The Liar And The Real Criminal
Article with Jacob York talking about FBI, DEA and Miami Vice.
What role did he played in the Dr. York Conspiracy?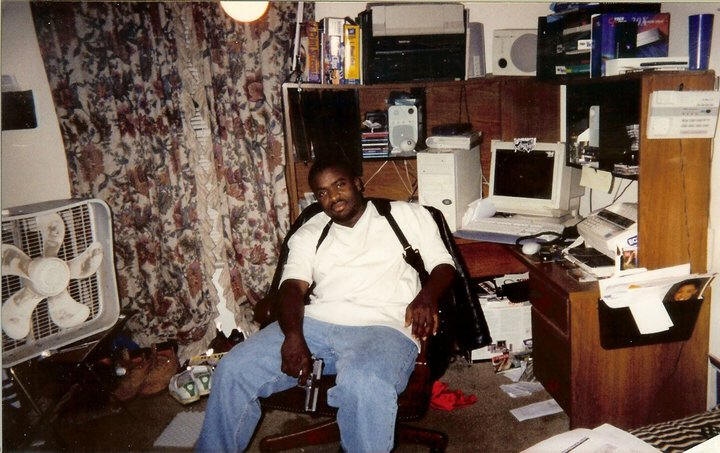 The Informant Jacob York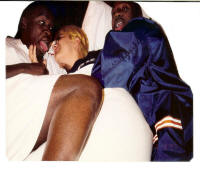 JACOB AND HIS BROTHER THE REAL DWIGHT YORK IS THIS WHY THE REAL DWIGHT YORK DIDN'T SHOW UP TO THE COURT HEARINGS OR THE TRIAL?
Federal Court Pretrial Transcrips
Dr. Malachi Z York-El caring ways
Let the Truth be Told [click here]
Maku Charged For His Son's Crimes

Yacuwb Abdullah Muhammad aka Jacob York aka Jake and "Big Poppa" of the Junior Mafia, executive producer of Pornography hip-hop star Lil Kim aka "Lil Mama, the Queen B"- Jacob plays a very important role in the conspiracy to bring down Malachi York. He is the second most important witness on salary by the government yet he was not
in court. Jacob is a paid informant for the FBI. According to his own sister's statement in court during the trial it was blocked from public but on the transcript. It is common knowledge among family and friends of both Jacob and Malachi York that Jacob hates his father with a passion. As a young boy growing up in the community, Jacob was what most people would call a "spoiled" child, getting in trouble and doing the things that most children do. As a teenager, Jacob would use the fact that he was Malachi York's son to his advantage in the community. At that time, Malachi York was the pastor but he retired in 1988 A.D., after which new leadership took over, namely Nathaniel Washington. To date, Malachi York has written well over 400 books covering many topics including religion, science, freemasonry, business and more. In all that Mr. York has written, it's well documented that he promotes religious tolerance, self esteem, obeying the laws of the land, education, and good character among other topics. The children and teenagers in the community were raised by their parents to be upright, mannerable, graceful, tri-lingual and respectful. They were taught not to drink any alcoholic beverages, to smoke any tobacco, to use any kinds of drugs. They were taught to avoid hip hop music. They learned classical dance and ballet. You would say that they were raised to be nerds. But there is always that one or two who reach out into the world of the unknown and bring back evil such as pornography, hard core rap, guns, the hip hop mentality, sloppy dress, dropping out of school, using drugs, and changing girls into hoochie mamas. This is what Jake did, this is the kind of person he is. He led lot of kids out of community like a pied piper now they are running the street. They are not street kids, they really don't understand the street world. Jake is the one who it made it easy for Sills and them to manipulate them into his conspiracy. Jacob went outside of the community and wanted to pursue a career in music. Not just any music or like his father Malachi York who is also a musician who produced and promoted wholesome groups with messages in their music. No... Jacob went for the hardcore pornographic hip hop. [read this]
Government Key Witness Recants Her Testimony
Ques: Why is the government still holding Dr. Malachi Z York-EL with these FACTS from there lead witness?

Jacob York is responsible for the career of Lil' Kim, whose first album was called "Hardcore". If you look on the back of the album you will see Executive Producer - Jacob York. Keep in mind that Jacob's legal name is Yacuwb Abdullah Muhammad, yet he insists on using the name "York" like his father. This is because Malachi York is well known in the music industry and was very instrumental with many hit songs that we all love to this day. Lil Kim's song titles include: "Drugs" "Big Momma Thang" "Queen B**" and more; all with x rated explicit lyrics. Lil' Kim was recently brought up on charges of perjury and obstruction of justice. She is accused of lying to the grand jury involving a shooting incident. Does this sound familiar? Of course it does. One of the prosecution's witness for the
trial against Malachi York testified in court that she lied to the grand jury and this can be found in the transcripts coming out of her own mouth when asked a question about the 302, which is a statement for the government and she got caught in the lie and said ( ). Jacob is the one responsible for altering the NBA logo to depict a young man holding a gun. That's a tough guy role so why are you hiding Mr. Tough Guy? Why are you letting the same system that you spoke about control your mind and our destiny? Step up to the plate like a man.

After the NBA logo was altered for the Rap Artist Cameron, Jacob was sued by the NBA. Jacob is also responsible for Junior M.A.F.I.A.'s first album entitled "Conspiracy" (how ironic). If you take a look at these rap groups that Jacob financed and supported and listen to the lyrics of their songs, it's no surprise how he can come up with elaberate pornographic stories and child molestation.

Jacob hated his father for not being there to support his efforts in his music career. Mr. York is against the exploitation of young men & women and degrading music; thus he would not support such a thing. Jacob also believes that his father is somehow responsible for his mother's death (may God rest her soul). Jacob's mother died of a Brain Aneurism which runs in her family. Her father and her older brother both died of Brain Aneurisms. Malachi York and Jacob York's mother had been separated for over 25 years. They did not even see each other, nor come in contact with each other. Mr. York heard about her death, and called Jacob York. It was at that time that Jacob York called his father names, cursed at him, threatened to kill him, and accused him of being responsible for her death. Mr. York understood that Jacob must have been very upset regarding the death of his mother. Mr. York covered all the expenses for the funeral out of his care and concern. This was ignored and Jake continues to hate his father.

Jacob went on to live the fast life of money, sex, drugs, and criminal activity. Jacob is the one guilty of all of the crimes that his father Malachi York is being accused of. Jacob is known as a child molester. There is an FBI report where a female who identified herself as "BUD" told the FBI that Jacob molested her child. This was never investigated by the FBI. Jacob traveled across state lines with minors and adults from Georgia to Florida with the intent to engage in sexual acts and to encourage minors to have sex with others. Farah Muhammad, who had just turned 17 at the time, is the victim of Jacob York's advances and fondling. She comes forward and tells her story and is willing to testify. Jacob recruited disgruntled ex-members of the community in order to come up with the plot involving child molestation to bring Malachi York down. He chose child molestation because he stated that child molestation is easy to charge someone with and the hardest to defend. Jake stated that it would be believable because he knew that there were women and children living on the land. Thus he started his campaign to recruit ex-female members that eventually moved in with him which he had sexual relationships with. Jacob purchased a house in Stone Mountain Georgia along with Barbara Noel, (the mother of Nicole Lopez, Amanda and David Noel) where they all lived. It was at this house where they all conspired and plotted the false testimony of molestation. (address)A conspiracy network was set up by Jacob where all of the females would call each other to match up stories and add to the overall plot. Jacob sponsored a trip to South Beach Florida where he invited several disgruntled ex-members under the disguise of a reunion trip. The agents told Jake to sponsor a trip to South Beach Florida and they paid for it. Once down in Florida, Jacob was told to bring up casual conversation of child molestation and money and how much money they could get if they would say they were molested by Mr. York and to discuss the conspiracy against his father. Some of the women and men that Jake initially tried to recruit and even took on the South Beach trip did not go along with the conspiracy. Others were coerced and even threatened by Jake to go along with the plot. Here are their stories. Read very closely and you will see without question that Malachi York was set up. It was all a plot, a conspiracy. Malachi York is innocent of all charges.