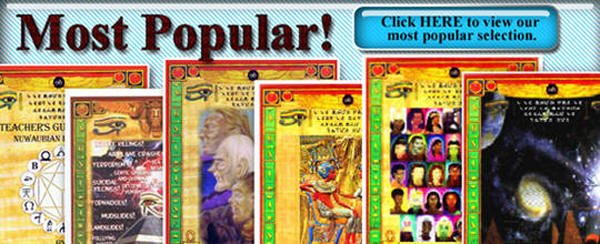 Government Key Witness Recants Her Testimony
Federal Court Pretrial Transcripts
FROM THE START MALACHI YORK AND KATHY JOHNSON WAS SETUP WHERE IS THE 3 OTHER SO- CALLED ALLEGED DEFENDANTS ISTRA COLE, KHADIJAH MERRIT, CHAUNDRA LAMPKIN ALL THESE WOMEN WERE USED TO MAKE THIS ILLEGAL CASE LOOK LIKE DR. YORK AND KATHY JOHNSON VIOLATED THE LAW WE ASK THAT YOU SEE THROUGH THE LIES.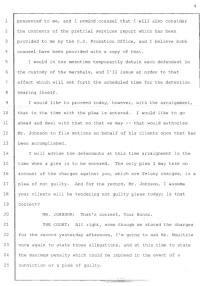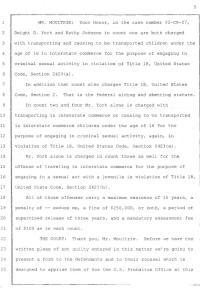 THESE ARE THE ORIGINAL CHARGES FROM THE FEDERAL GOVERNMENT AGAINST DR. MALACHI YORK (MISNOMER DWIGHT D YORK) THE GOVERNMENT SAID THEY DIDN'T HAVE A WITNESS THAT CAN TESTIFY TO THESE CHARGES SO. WHY? IS THIS A FEDERAL CASE AND IS THIS WHY THE GOVERNMENT TOOK 2 YEARS TO BRING THIS CASE TO TRIAL. YOU BE THE JUDGE BECAUSE THE JUDGES IN THIS CASE WERE NOT THE JUDGE THEY WERE THE PROSECUTORS.
READ PAGE 79 OF THIS SAME BONDING HEARING CLEARLY THE SPECIAL AGENT MRS. JULAINE WARD SAID SHE DO NOT HAVE A WITNESS THAT SAID MALACHI YORK VIOLATED THE 4 CHARGES ABOVE SO THIS SHOULD BE HANDED DOWN TO THE STATE AND DR. YORK ALREADY MADE A DEAL WITH THE STATE IN THE BOGUS PLEA BARGAIN WHERE THE STATE (BAR- GAINS AND NOT THE ACCUSED) SO AS YOU KNOW DR. MALACHI Z YORK SHOULD BE FREE RIGHT NOW BECAUSE THE STATE JUDGE ACCEPTED THE AGREEMENT AN THIS IS WHY SHERIFF SILLS IS UPSET AND KEEP ON MAKING PUBLIC APPEARANCES, VIEW THE VIDEOS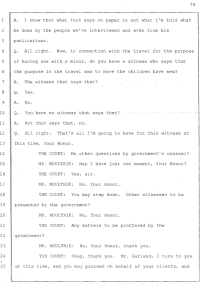 THE STATE CASE IS OVER THIS AGREEMENT WAS SIGNED BY THE JUDGE
The Media is still working the NEGATIVES against the Chief of the Yamassee Native American Moors after 12 years of the illegal kidnapping of Malachi York, but what we noticed is they recognize that the Yamassee Tribe is not going away without fighting with the truth in the unjust case the
Chief of the Yamassee Malachi Z York El (Black Eagle)
JOHN 8:44 Ye are of your father the devil, and the lusts of your father ye will do. He was a murderer from the beginning, and abode not in the truth, because there is no truth in him. When he speaketh a lie, he speaketh of his own: for he is a liar, and the father of it.
The Slander by News Reporter Bill Osinski and Sheriff Sills lying their way to fame here's a video of them lying and they will be taken to court on these slanderous statements not just about Malachi Z York the Chief of the Yamassee but also the slanderous statements against the tribal members. Believe it or not the government know they put an innocent man in jail and the ones behind this illegal kidnapping and torture are scared that's why they have too keep making public appearances after 12 years of lies they know Georgia is the Yamassees' Land and Malachi York is the Chief of the Yamassee the Indigenous Tribe yes they are scared. Read the news articles that Bill O-sin-ski wrote in the very beginning of this case read moor
THE GOVERNMENT THEN SENDS MALACHI YORK TO THE TORTURE CHAMBERS ADX FLORENCE COLORADO, THIS IS NOT ABOUT CHILD MOLESTATION AND MONEY STRUCTURING THIS IS BLATANT RACISM AND HATRED OF THE SUCCESSFUL NUBIAN (BLACK) PEOPLE HERE IN AMERICA THE FEDERAL GOVERNMENT DID IT MANY TIMES BEFORE THIS IS NOT NEW JUST REMEMBER TULSA OKLAHOMA IN 1921
(BLACK WALL STREET)