THE RETURN OF THE MOORS
SETTING THE RECORD STRAIGHT
DR. MALACHI Z YORK-EL [click to listen]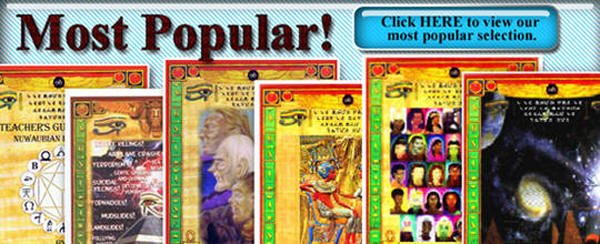 Dr. Malachi Z. York
Dr. Malachi Z York wrote a book called
"Is it Black Man's Christianity or White Man's Christianity? by Dr. Malachi Z. York"
Who was this person Saul, Shaool, Paul?

Ans: Saul, shaool, Paul was an FBI agent who infiltrated Yashu'a, Isa, Jesus' followers just like they do today. They infiltrate the organization and if they can't topple the leader physically, then they get into the organization, pretend
to be members and destroy it from the inside like they did many groups and leaders of this day and time. Some examples are Marcus Garvey, Noble Drew Ali, Clarence 13X, Elijah Muhammad, Yahweh ben Yahweh, ect. (refer to Are there Black Devils Scroll #358 by Dr. Malachi Z. York 33/720 degrees). You know the tactic: people join the organization and pretend to be devotees, work their way up under the leader, get the confidence of his people and then pervert the doctrine, change things around, cause confusion, diversion, and conflicts amongst the followers until the original teachings become all but lost in lies. This is Saul, Shaool, Paul's tactic, to fool the elect just as Yashu'a, Isa, Jesus mentioned in Matthew 24:24, "For there shall arise false Christs, and false prophets, and shall show great signs and wonders; insomuch that, if it were possible, they shall deceive the very elect."

You have been fooled. Saul, Shaool, Paul even has Negroids thinking that they are Gentiles. The letter P comes from B in Semetic language as in Saul became Paul.
"P" is the change.
Dr. York wrote about these government agents inside the Yamassee Nuwaubian Moors, he already knew Cointelpro existed in Yashua's (Jesus) time.
Ques: Dr. York is wearing the FEZ in court WHY?
Ques: Why was Dr. York pointing out that (Paul) was a FBI agent and right before they KIDNAPPED Dr. York he was teaching the tribal members that the FBI was sitting in class, eating, sleeping, and married to you?
Sounds like the Black Devil Scroll, the last Scroll that came out before the KIDNAPPING, these are the FACTS.
So, these FBI (COINTELPRO AGENTS) can be your today's teachers, friends, brothers, sisters. sons, daughters and most of all the ones claiming to be doing things in
Dr. Malachi Z York's Name or some other name that we never heard or saw in any books of Dr. Malachi Z York-EL'S.
Read the paragraph above and think who can fit those shoes, because the FBI agents is not finished, they are there to destroy the Yamassee Tribe and any Nubians that standup for self and kind.
COINTELPRO