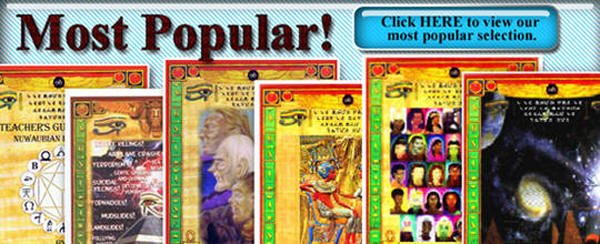 Government Key Witness Recants Her Testimony
Federal Court Pretrial Transcripts
According to Bundy Najeeb (Legal Analyst):

"The night before the hearing of Dr. York's new trial motion I read several things and I had no idea this issue was going to come up. I read Attorney Adrian Patrick's judgment on acquittal and new trial motion. I also read the Governments opposition to those motions, and I read Attorney Jonathan Marks new evidence for a new trial motion. Jonathan Marks really relied on the testimony of Abigail turning and recanting her testimony, as the basis for the motion.
When I read how powerful attorney Patrick's motions were, the judgment for acquittal, when he pointed the problem for the acquittal at Judge C.A. Royal, at the jury, at the Government and motion for a new trial. I said Jonathan Marks is going to get rid of those Motions! That's what I said. The next day I was at the courtroom at 7 o'clock (am) and I stayed ate breakfast and then I went out and met Nuwaubians who were there to try and get in. And when we got in, I sat at the front door seat of the courtroom. And in walks in Jonathan Marks, so during that time I had asked Wakiya- Dr. York's sister "what is the attorney prepared to do today?" she said "I don't know but maybe you need to ask him." So then she introduced me to Jonathan Marks, and I asked Jonathan Marks "Mr. Marks what is your presentation today on the new trial?" and he said "Well, we're going to get rid of Adrian Patrick's Motion." I said "Get rid of Adrian Patrick's Motion??" I said "Why would you want to do that?" he replied "Well we don't want to let Judge Royal to catch on to his errors." I said "Catch on to his errors…?" Then as I said that, Judge Royal walks in and the courtroom proceeded to go into its normal functions. Jonathan Marks and I do have the transcript of that day. Jonathan Marks got up and the first thing he states is that he's going to put Abigail on the stand and examine Abigail for the new trial motion, but he's going to dismiss or take down new trial motion of Attorney Adrian Patrick. Now keep this in mind now, while he's doing this Judge Royal is coaching him on what he's going to do today. Now you would think that if a new lawyer who never been to the trial of his case, comes up all of a sudden and gets rid of a judgment of acquittal. You would think that, that new lawyer either found errors in the judgment of acquittal which he's prepared to state before the judge. More importantly you would think that he was going to produce his own judgment of acquittal to replace it, Jonathan Marks didn't do that. The new trial motion…alright because the judge had to remind him…because at first he said that he was going to get rid of the new trial motion, and then the judge said "Well what are you going to do about the judgment of acquittal?" Did you hear what I said? "(Jonathan Marks reply, yes)." Again Judge Royal himself suggested it and Jonathan Marks just said yes. But to what part of the question asked by judge Royal, did you hear what I said or about withdrawing the judgment of acquittal motion?
Now you would think that this new attorney is going to either enhance the judgment of acquittal and new trial motion because Adrian Patrick before he was kicked off the case, he had reserved the right to come in and rehabilitate the judgment of acquittal and new trial motions, because he only had 7 days after Dr. York got convicted in order to put that in to the court. So he reserved the right in that short length of time to come back and enhance or amend the judgment of acquittal and new trial motion. Jonathan Marks did not amend the judgment of acquittal and new trial motion. What he did was, he threw it out the window. Quote end quote. He got rid of the judgment of acquittal and new trial motion of Adrian Patrick, but kept the motion in of Abigail recanting her testimony on behalf of Dr. York. But he knew that she had turned back to the Government. No your honor lets not go to the critical motions that can bring your house down (hypothetically), lets go with the Motion that we know is going to be destroyed here today. And I watched Jonathan Marks dismantle all of the hard work of Attorney Adrian Patrick. Dismantle the major premise that Adrian Patrick recited for all the problems he had in that courtroom and that was Judge Royal, the Government, and the jury. Adrian Patrick would not have been a Lawyer worth any salt, if he would allow the jury to do what they had done, when the only evidence that jury had asked for while in the deliberation room, was the Holy Tablets book that was not in evidence of the Nuwaubians. He would not have been doing his duty had he not cite the jury for bias and making a deliberation that was beyond the scope of what evidence was given to them. Asking for the Nuwaubians Holy book was beyond the scope of court evidence because it changed the atmosphere of the court, from being a court in search of justice to being a court that was conducting a religious inquisition. So this was a religious trial, this was not a molestation trial, it wasn't a criminal trial, it was a religious trial. That the court new would surely convict York, because the public perception of York was that he was a cultist, a sect, a strange bird beyond what they perceive themselves as normal. We don't like cults, we don't like sects. York plus cult and sects equals York is guilty (public perception). That was the bottom line.
Now the Judge threw out the evidence that had his name on it, the judgment of acquittal which blamed Judge Royal for a lot of problems in that courtroom, the new trial motion which laid the basis for the new trial. And I have the new trial Motion and the Judgment of acquittal. And the Judge never asked for any logical or illogical basis for dismissing or getting rid of 2 critical motions of the defendant which was never heard in front of the U.S. Court of the 11th circuit.
Now Jonathan Marks that day in that courtroom, the Government was so happy with him that it was like a touchy, kissy relationship, it was a love feast. They were so lovey dovey that the court asked well do ya'll have anything to say (to the opposing legal team), and they responded No we have nothing to say your honor.
Because Jonathan Marks did a good stab in the back hatchet job on his client Dr. Malachi Z. York. Nobody in the audience had comprehended what had taken place and when Jonathan Marks examined Abigail and turned her back to the Government, because by that time she had dismissed her Lawyer and it was the court that appointed her new counsel.
Now after seeing that, I said let me confront this guy. So I got out my seat and I said you know attorney Marks "You just stabbed your client in the back", and he responded "Who are you, are you a lawyer?", I said " No I'm not a lawyer, but you're definitely not one", he said "well I go to Harvard" and I said "well you should go back to Harvard, because you stabbed Dr. York in the back, you threw 2 critical motions out that will never be heard in front of this viewing court with no reason no basis whatever for throwing those motions out". That was one of the biggest phases in destroying the Dr. Malachi Z. York case.
We had to do something at that point Dr. York had walked out of that courtroom that day didn't even know what hit him, but Dr. York did something that if those who he had given the order to, would have followed that order. 2 WEEKS BEFORE HE HAD HIS HEARING HE WOULD HAVE STILL HAD THOSE NEW TRIAL MOTIONS IN PLACE . DR. YORK HAD GAVE THE ORDER TO HIS SUBORDINATES TO DISMISS JONATHAN MARKS 2 WEEKS AGO PRIOR TO THE HEARING, THEY NEVER DID IT! THEY WAITED UNTIL THE DAY OF THE HEARING TO PUT A MOTION IN TO ASK JUDGE ROYAL TO GET RID OF THE ATTORNEY, WHEN A YEAR AGO I FIRED THE ATTORNEY OUT RIGHT WITHOUT JUDGE ROYALS MOTION. WHEN YOU ARE PAYING FOR AN ATTORNEY AND HE'S NOT A COURT APPOINTED ATTORNEY YOU DO NOT NEED THE JUDGE PERMISSION TO FIRE THAT ATTORNEY. FIRE HIM AND LET THE JUDGE DEAL WITH IT AND IF YOU HAVE ZEALOT REPRESENTATION THEN YOU CAN CITE THE JUDGE.
THE PROBLEM WE HAD HERE WAS A DAY AFTER THAT DR. YORK AND I INSISTED HIM IN THIS MATTER PUT A MOTION IN CITING WHAT WAS DONE THAT DAY TO THE CRIMINAL MOTIONS AND SHOWED IN THE MOTION HOW JUDGE ROYAL HAD TOO MUCH TO LOSE TO ALLOW THAT MOTION TO GO FORWARD. AND THAT HE SHOULD HAVE ACTED JUDICIALLY TO QUESTION THE LAWYER EVER TO LEARN THE BASIS FOR GETTING RID OF THE MOTIONS, BUT HE NEVER DID. WE CITED OTHER THINGS THAT WERE PERTINENT TO THE NEW TRIAL HEARING.
WE ASKED THAT ABIGAIL BE BROUGHT BACK UP ON THE STAND, WE ASKED THAT DR. YORK'S SON JAKE YORK BE BOUGHT UP ON THE STAND TO TESTIFY, WE ASKED THAT EVEN ADRIAN PATRICK GO ON HE STAND TO SPEAK ABOUT THE 2 MOTIONS, IT ASKED FOR MYSELF TO BE PUT UP ON THE STAND AND ALSO FREDRICK JOHNSON PUT ON THE STAND FOR OUR TESTIMONY AS WITNESSES. AND THE JUDGE NEVER ENTERTAINED OUR MOTIONS BECAUSE HE USED THE MOTION THAT WAS PUT IN BY THE OFFICE TO GET RID OF JONATHAN MARKS AS A BASIS FOR NOT HEARING OUR MOTION. BECAUSE HE CITED DR. YORK FOR PRACTICING LAW WITHOUT A LICENSE IN TRYING TO GET RID OF HIS LAWYER. SO THOSE MOTIONS THAT DR. YORK HAD DONE WAS NEVER ADJUDICATED BY THE COURT AND WE HAD ASKED FOR A REHEARING OF THE NEW TRIAL WHICH WAS NEVER GRANTED OR NOT GRANTED BECAUSE THE JUDGE FOUND A WAY OUT. IF THAT MOTION WAS NEVER PUT IN TO FIRE JONATHAN MARKS, IF THEY HAD FIRED JONATHAN MARKS LIKE DR. YORK TOLD THEM TO, JONATHAN MARKS WOULD NOT HAVE BEEN IN THAT DAY TO GET RID OF ANYTHING! AND THAT WAS NOT DONE, AND AS A RESULT OF IT DR. YORK HAD NEVER GOT A PROPER ADJUDICATION FROM THE U.S. COURT OF APPEALS BECAUSE IT REFUSED TO ENTERTAIN THE NEW TRIAL AND JUDGMENT OF ACQUITTAL MOTIONS THAT HAD JUDGE ASHLEY ROYALS NAME ON IT. SO AGAIN JUDGE ROYAL OFFICIATED OVER THE DESTRUCTION OF DR. MALACHI Z. YORK'S CASE. THE PERSONAL BIAS OF JUDGE ROYAL WAS ONGOING AGAINST DR. YORK AND NUWAUBIANS AND I HOPE JUDGE ROYAL SEES THIS TAPE BECAUSE HE NEEDS TO ANSWER FOR WHAT HE REALIZED WHAT HE CONTRIBUTED TO THIS CASE. HOPEFULLY IN THE NEXT INTERVIEW IF THERE IS A NEXT INTERVIEW WE'RE GONNA DEAL WITH THE APPEAL. AND I WOULD HOPE THAT THE NUWAUBIAN COMMUNITY TAKE ANOTHER SERIOUS LOOK AT THIS CASE AND BEGIN TO LOOK AT THAT TITLE 28 372 COMPLAINT AND PUSH THAT COMPLAINT BECAUSE IT WILL SHOW THAT THE 11TH CIRCUIT COURT OF APPEAL TOOK A BIASED POSITION AS WELL. THANK YOU."

---
York supporters say tape proves his innocence
Macon Telegraph/April 23, 2004 By Sharon E. Crawford
Supporters of Malachi York gave reporters a videotape Thursday that they say proves the cult leader's innocence.
The tape appears to show a woman who originally testified that she was molested by York . The tape seemed to show her recanting testimony she gave in January that she had been sexually molested by York . In the videotape, the woman says she was coerced into testifying by one of York 's sons.
Also Thursday, York 's new defense team said part of its request for a new trial hinged on testimony from an alleged victim. But defense lawyer Jonathan Marks declined to say if that person is the same one depicted on the tape.
The videotape displayed Sunday's date. It was given to The Telegraph and WSB-TV, Channel 2, of Atlanta , at a news conference outside the federal courthouse Thursday.
"It's time for the truth to come out," the woman says in the video statement. "I'm here because I'm trying to do the right thing."
Testimony in York 's January trial featured several witnesses who initially told investigators they had been molested by York but recanted, and others who had at first denied being abused, then later testified that they had. Prosecutors had more than 40 witnesses who testified against York , 13 of whom said he had molested them.
The woman said she went to prosecutors initially because she was worried about losing her children. She said she feared that if she did not cooperate, she also would be prosecuted.
U.S. Attorney Max Wood said the woman was not considered a main witness in the case and declined further comment. He said the first time he heard that the woman had changed her statement was Thursday in court. Wood heard it from York, who said in court that the videotape proved him innocent of sexual molestation charges.
In January, the woman on the tape testified at York 's trial that he had molested her from the time she was 13.
The woman could not be reached for comment Thursday. Prosecutors said she now lives with her family in New York .
In the taped statement, the woman said she had consensual sex with York . On the tape, the woman did not say at what age she started having sex with York .
"I want to tell the truth behind all of the lies," the woman said in her taped statement.
York's supporters would not elaborate on where the tape was made or any other details about its production. When pressed for details, a supporter simply said: "Watch the tape."


NEARLY 4 MONTHS ELAPSE (PLENTY OF TIME FOR SOME MORE THREATENING AND COERCING!)....THEN!...

---
Witness in York case maintains original testimony was true
Associated Press/August 14, 2004
Macon, Ga. -- A key government witness in the case of a leader of a quasi-religious sect convicted of child molestation and racketeering said she tried to recant her testimony because she felt sorry for him.
Attorneys for Malachi York, head of the United Nuwaubian Nation of Moors, had sought a new trial because one of the witnesses had made sworn statements in contradiction to trial testimony that said she had not been molested by York .
But witness Habiybah Washington said on the witness stand on Friday that her trial testimony against York was true. During the trial, she said York molested her beginning when she was 13 and that York molested other children as well.
She said she later recanted her testimony because she felt sorry for York and that "everyone deserves a second chance, even when they do something wrong."
York's defense attorney Jonathan Marks told Judge Ashley Royal that because Washington stuck to her original testimony, he wanted to withdraw his motion for a new trial. But York instructed Marks to leave the motion in place.
Royal did not rule on the motion on Friday.
York was sentenced to 135 years in federal prison in April (Thursday April 22, 2004 ). His January conviction was based on the testimony of cult members who said he regularly molested children and manipulated the sect's finances from 1998 to 2002, when federal agents raided their compound.

THIS IS CLEAR INEFFECTIVE ASSITANCE OF COUNSEL, THE NEWSPAPERS/THEIR CREDENTIALED MEDIA ADMIT THAT " YORK INSTRUCTED MARKS TO LEAVE THE MOTION IN PLACE " TO NO AVEIL! HE STILL WITHDREW THE MOTION AGAINST HIS CLIENTS WISHES!

---
135 years on Hear-say