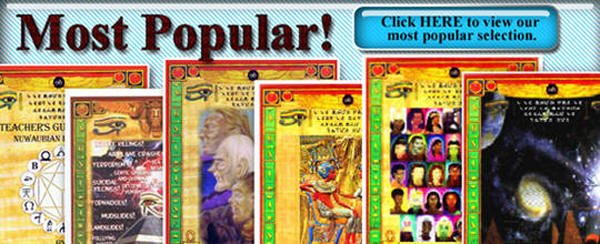 Dr. Malachi Z. York
Government Key Witness Recants Her Testimony
Federal Court Pretrial Transcripts
NUWAUBIANS HAS PASSED THE STATE OF MIND, OF BELIEVING ANYTHING WITHOUT DOING A THOROUGH INVESTIGATION SO WHY? DO THE COINTELPRO OPERATIVES THINK WE WILL EXCEPT THEM PUTTING IN FAKE DOCUMENTS IN OUR MAKU'S NAME WITHOUT HIS PERMISSION, THESE ARE THE KIND OF MOVES THAT IS AN OBVIOUS COVERT MOVE THAT GOES AGAINST OUR CHIEF AND REASON FOR THE WORLD TO THINK WE WILL TRY ANYTHING TO GET OUR CHIEF OUT OF JAIL, BUT WE THE TRUE OPPRESSED YAMASSEE ARE BEING DEPRIVED OF OUR HUMAN RIGHTS TO LIVE OUR CULTURE, THESE MOVE ARE OBVIOUS.
THESE MOVES IS TO HIDE THE FACTS OF OUR INDIGENOUS STATUS.
Notaries play role in fake document ploy
York's sect at it again
Athens Banner-Herald, Georgia/December 20, 2009
By Joe Johnson

Followers of convicted child molester and sect leader Dwight "Malachi" York - some from Clarke County - are bombarding officials at a federal maximum security lock-up with fake documents that seek to free him from a 135-year prison term.

The documents, some stamped by Athens-Clarke notaries, claim York has been falsely imprisoned since 2004 and should be released because he is an African diplomat, officials said.

"They tried to get him out of prison by saying he was a diplomat from Liberia and that he's being illegally held under the Geneva Conventions, but that doesn't apply, because he's not a prisoner of war," Athens-Clarke police Detective Beverly Russell said last week.

York is leader of the Nuwaubian Nation of Moors, a purported black supremacist group that is on the Southern Poverty Law Center's list of hate groups.

Officials said he used the sect as a front for a criminal enterprise, and in 2004, York was convicted in U.S. District Court in Brunswick on charges of racketeering, child molestation, transporting minors for unlawful sex and tax evasion.

An estimated 500 Nuwaubians once lived on a 476-acre compound the sect owned in Putnam County, but they dispersed after York's conviction, and the government seized the property.

Many Nuwaubians relocated to Athens, where York had owned a mansion off Timothy Road, and they met each weekend at a lodge on West Hancock Avenue. The group abandoned the lodge toward the end of 2008, reportedly for a new meeting place outside of Atlanta.

Still, six notaries public who placed their stamp on the fraudulent documents that sought to free York have Athens addresses, according to police.

By placing their seals on fake documents, the notaries committed misdemeanor fraud, Russell said, but for police to bring charges they would have to prove that the documents were notarized in Georgia, a near impossibility.

"When they wrote all this stuff up and notarized it they violated their notary code" because they knew the documents were false, the detective said. "It they could have done it anywhere, in any state."

It's now a civil issue, she said.

Russell turned over the documents to Clarke County Court Clerk Beverly Logan, who is responsible for commissioning notaries as well as canceling them.

Logan said she was looking into whether the notaries abused their authority.

"I just received the police reports, and I have some researching to do on the state statutes," Logan said. "Then, I'm going to afford them the chance to have an administrative hearing."

The FBI gave Russell copies of the notarized fake documents on Dec. 10, after they got them from officials at the so-called supermax federal prison in Florence, Colo.

York is housed there with the nation's highest risk prisoners, including Unabomber Theodore Kaczynski, Olympic Centennial Park bomber Eric Robert Rudolph and Ramzi Yousef, who helped plan the 1993 World Trade Center bombing.

York's followers also gave fake documents to the staff judge advocate at Fort Carson in Colorado, officials said.

Putnam County Sheriff Howard Sills, who began the investigation into reported child abuse at the Nuwaubian compound near Eatonton in 2002, chuckled at the latest twist in the sect leader's bizarre history.

"It just never stops," he said.

Sills has been sued more than a dozen times by Nuwaubians, and one sect member even placed a fake lien on property the sheriff owns.

"If we were able to identify the person who filed the lien, we intended to prosecute him for making a false statement, which is a felony," Sill said.

The constant lawsuits and fake declarations apparently are an attempt by York's followers to "gum up" the legal system, the sheriff said.

Sills can't understand why, six years after he was convicted of heinous crimes that involved molesting children as young as 8 years old, people remain faithful to a man whose life has been a continuous con. Born as Dwight York in Massachusetts, he became Dr. Malachi Z. York when he established a sect in Brooklyn, N.Y., called the Ansaru Allah community, a religious group that incorporated Muslim traditions. He also told followers he came to Earth from the planet Rizq, and in 1993 York and his clan relocated to the Putnam County compound.

"I've never been able to rationalize how seemingly intelligent people would follow a man who started off saying he was an extraterrestrial, then changed to being a reincarnated pharaoh, then an American Indian chief, then head of all Shriners or Masons in the world," Sills said. "He also claimed at one time to be a rabbi but was an Islamic imam to start with, then after the trial he ended up being a diplomat.

"You can rationalize how someone follows a charismatic leader if they maintain a consistent philosophy, but how to you go from being an Islamic imam to a rabbi?" he said. "First he came here on a space ship, and years later he came here from Liberia on a diplomatic passport."

In his most recent court filings three months ago - including a petition to quash the indictment that sent him to prison - York calls his flock members of the United Worldwide Nuwaupians Church.

He refers to himself in the documents as H.E. Dr. Malachi Z.York-EL, with copyright and trademark logos attached to his name.
-------------------------------------------------------------------------------------------------------
Nuwaubians speak out in support of jailed founder, allege miscarriage of justice
Macon.com, Georgia/August 26, 2009
By Eric Newcomer

About 300 people gathered today outside the federal courthouse in Macon to draw attention to a petition for appeal filed on behalf of United Nuwaubian Nation of Moors founder Malachi York.

Most in attendance were York's followers and enthusiastically applauded the brief remarks of Nuwaubian leaders in attendance.

The 23-page "petition for certificate of appeal ability," which was submitted to the courts this afternoon, raises several objections to previous court rulings.

York was sentenced in April 2004 to a 135-year prison sentence for molesting children inside the Nuwaubian compound.

The document submitted today lists grounds for appeal such as ineffective assistance of counsel, prosecutorial misconduct, judicial misconduct, and lack of jurisdiction. In the document York argues as he has previously that the court does not have the jurisdiction to convene or conduct a trial due to what he claims to be his status as a Liberian diplomat and citizen.

A federal judge denied a previous motion by York to throw out his prison sentence because of prosecutorial misconduct, according to U.S. District Court records.

Dana Dixon, a representative of the United Nuwaubians World Wide, attended the event dressed in a blue robe.

"Everyone should be able to have due process," she said.

She accused the government of intimidating witnesses and of other forms of misconduct.

Several Nuwaubians entered the court house and filed the brief on behalf of York.

Bernard Foster, 42, the CEO of the Holy Tabernacle Church where the group once met, said York's case had been "railroaded" through.

Foster said the group gathered Wednesday to show their support for York.

"It's absolutely a shower of support," he said.