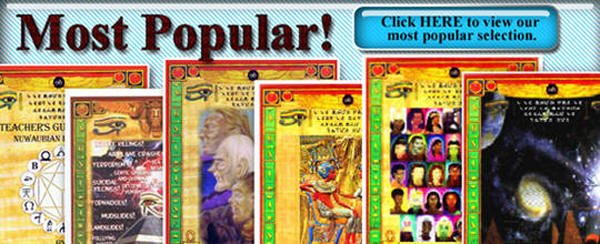 Dr. Malachi Z. York
What happens when Black people can no longer recognize white racism? [read moor]
Come on CHILD MOLESTION, I wrote 400 PLUS books on many subjects, why? Because my students asked questions like, Whose God Is Responsible?, Does God Need Religion?, Is Jesus God? Are There UFO's?, Who Created Man? Are there Black Devils? How was the Pyramids Built? How Do You Know All of this information?, and much more..
I am a Master Teacher sent in this day and time to raise your conscious level and to teach you, who and what you really are ( The Children Of The Most High ), what ever Name you want to call Him that is
one of the reasons I was sent to you. So I wrote on every subject that was blocking you from remembering who and what you are, so don't wrestle with me I'm only doing what I was sent to do.
Now the world have many of my books and if they are truthful they will see I'm not the kind of Man that would Molest Children, when all the schools of thought that I Taught the Community we always raised the children with Right Knowledge of self and kind, just because I taught Nubian Children about themselves the Caucasian race is in disagreement, now everyone knows the Chinese have their culture, Hindu's have their culture and Africans have their culture, and more
so why is it wrong to teach the Kidnapped Africans and Egyptian Moors about who they are and their ancestry, that's right in your history books its shows that the Caucasian race took Africans and put them in Servitude this is against the LAW and even now the Caucasian race still treat Africans and Egyptian Moors like you name it, I don't want to say lest than DOGS because they treat their DOGS better than they treat HUMANITY, look around the world and with all this KILLING for what?
Yes I told the children that I will be hated for what I'm teaching them about, self identity and respect for self and kind, this is why I'm hated and this is why you all should LOVE ME because TRUTH IS TRUTH so all come home NOW and let's beat the DEVIL,
his time of hate, war, lies, cheating, stealing people's land and resources is over, REMEMBER they FEAR OUR UNITY this is why they are doing their best to divide us up COME ON YOU MIGHTY CHILDREN OF GOD EXPOSE THESE EVIL POWERS THAT BE.
ALL you have to do is tell the TRUTH, if you read THE HOLY TABLETS AND ALL THE SCRIPTURES you would see that his evil ways is just for a short time and that Time is NOW. They will lie to you and promise you material things an in the end they will even DECEIVE YOU, what did you get for BETRAYING ME NOTHING everything you have acquired is from what I taught you and if you learned HONESTY you know I'm speaking the TRUTH, just ask yourselves who taught me to do the RIGHT THINGS and who taught me to DECEIVE, you can't TRUST the DEVIL. COME HOME AND LETS BEAT THE DEVIL...
TELL THE TRUTH and THIS GOVERNMENT HAVE TO FREE ME