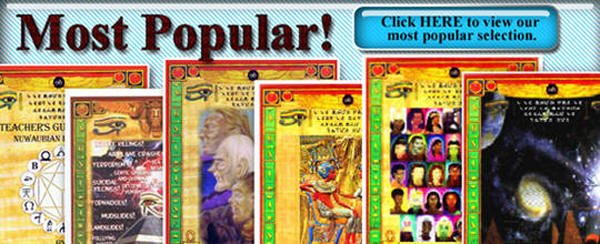 Dr. Malachi Z. York
Government Key Witness Recants Her Testimony
Federal Court Pretrial Transcripts
FRAUD PROVEN IN THIS CASE
Government Key Witness Habiybah (Abigail) Washington said, "everything she and the other alleged victims said at trial was all lies, listen to the video above this video explains the perjury in this case. If there is fraud in the case, the case will be over turned.
Wow!!! The Judge, Prosecutor and the so-called Defense Attorney all working together as a team against the Chief of the Yamassee Native American Moors,
"Black Eagle a/k/a Dr. Malachi Z York EL"
Attorney Jonathan Marks and Judge C, Ashley Royal sabotaging Malachi Z York's chances of a judgment of acquittal or new trial before it reached the court of appeal judges, this is illegal read the post-trial transcripts below
Malachi York filed Pro-Se motion to reinstate the trial motions that Jonathan Marks Sabotaged on August 13, 2004 when he withdraw Attorney Adrian Patrick's trial error motions with no reason given to the court Download
Judge C Ashley Royal denying Malachi Z York Pro-Se motion asking to reinstate Attorney Adrian Patrick's trial error motion 1 New trial motion and Judgment for acquittal Download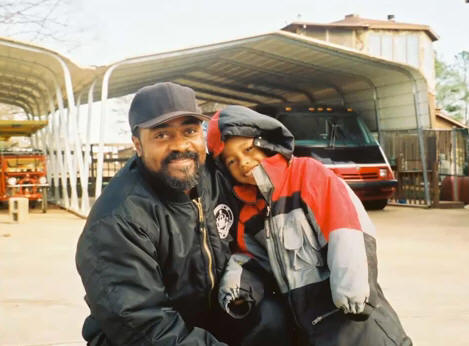 Habiybahs' father and her son on the Yamassee Moors land do he look like his daughter was being MOLESTED.
WHY WOULD NATHANIEL WASHINGTON, HABIYBAH WASHINGTONS' FATHER TESTIFY FOR DR. YORK IF HIS DAUGHTER WAS BEING MOLESTED?
WHY WOULD HABIYBAH HAVE 2 CHILDREN BY DR. MALACHI YORK IF SHE WAS BEING ABUSED?
HER FATHER AND SON ENLIL LIKE HAPPY IN THE ABOVE PICTURE, LOOK AT THE WITNESS LIST HE TESTIFIED FOR DR. YORK
Prosecution Witnesses

Joan Cronier-FBI agent

Sam Mayrose -FBI agents

Shirley Bolling -FBI agent

Mark Robinson -Putnam County Detective

Tracey Bowen -Putnam County Detective

Jalaine Ward - FBI agents

Amala "Amanda" Noel -alleged victim

Wanita Thomas -Ex- Walmart employee

Debora Jenssen -Expert witness Pediatrician

Kenneth Lanning -Expert witness

Nicole "Adah" Lopez -Witness given Immunity

Glen Graves-FBI agent

Derrick Smith-FBI agent

Steve Emmit -FBI agent

Rebeca Harrison -FBI agent

Edward Reinhold -FBI agent

Neil Ulrich -FBI agent

Debora Devito - FBI agent

Khalid "Eddie" Eddington -alleged victim

Salha Eddington -alleged victim

Taariq "David" Noel -alleged victim

Tamika Pittman -Wachovia Bank employee

Allison Jackson -Expert witness Pediatrician

Abdul Salaam " Shilemoh" LaRoche -alleged victim

Kristen Coach -FBI agent

Jin Hee Bae -Witness

Habiba "Abigail" Washington -witness

Ebony Hill -Witness

Krystal "Beluwra" Hardin -alleged victim

Tatiana "Atiyah" Thomas - alleged victim

Isa Johnson -alleged victim

Joanna Wardell -DFACS

Joan Cronier -FBI agent 2nd time

Sakinah Parham -witness

Safa'a LaRoche - alleged victim

Qumra Muhammad -witness

Jalaine Ward -FBI agent 2nd time

Nicole "Husna" Hardin- witness

Kristy Postorino - expert witness child

Cheryl Collins - expert witness Psychiatrist

Sharon Ashford -expert witness Nurse Practitioner

Teresa Degrandi -expert witness Doctor

Rebuttal Witnesses that was called in after they closed

Gary Harris -FBI agent for Raid

Richard Hanking -Brunswick Postmaster

Muniyra Franklin - alleged victim

Jennifer Muckworthy -FBI agent

Arline Karima" Hamilton -witness

Jalaine Ward -FBI agent 3rd time

Clint Johnson -UPS worker

Defense Witnesses

Jalaine Ward -FBI agent
Joan Cronier -FBI agent
Evelyn Rivera -witness
Samara Samad -witness
George Drayton -witness
Rhea Harris -witness
Nathaniel Washington-witness (Habiba Father and name as one of the property owners on the property deed)
Diane Kelly -witness
Daniel Cosme -witness
Raymond Valentine -witness
Marguerite Drayton -witness
Jessie Hill -witness
Mildred Cosme -witness

Sakina Woods -alleged victim

Salima Lampkin -alleged victim

Afiya Taylor -witness
Gerald Richards -witness

Ketura Lampkin -alleged victim

Ebony Henry alleged victim

Husna Evans -alleged victim

Hasna Evans -alleged victim

Hanaan Merit -alleged victim

Dr. Frederick Bright -Expert witness Doctor
Ali Vasser -witness
Saidu Capers -witness
Wafayi Walker -witness
Neil Dukoff -CPA Tax Accountant
Muhammad Vasser -witness
Pam LaRoche -witness and mother of the LaRoche's
Ziyaad LaRoche -witness brother of alleged victims
Kevin Ashley -witness
Horace Wright -witness Leader in UK
Samara Gray -witness
Laquandia Debnam -witness
Albert Murray -witness Police Officer
Rahil Harris -witness
Leah Mabry -witness
James Thomas -witness
Sandra Stubbs -witness

Suhaila Thomas -alleged victim

Sathanese Thomas -witness mother of alleged victim
Elisha Hibner -witness
Hagar York -witness