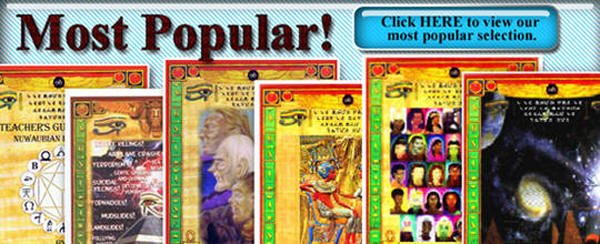 What were the Inquisitions? Why did the Catholic Church use the inquisitions to persecute those who disagreed with its doctrines and/or practices?

The Methods Used in the Inquisitions May Be Summed As Follows:

The Accused was guilty until proven guilty.
Suspicion, gossip, or denunciation was sufficient indication of guilt to hail a person before the inquisition.
All offenses were considered heresey. This justified any action taken by the inquisitors.
No witness was allowed to testify on behalf of the accused.
The Accused was permitted no counsel.
The judges were inquisitors and they were encouraged to trick the accused into confessing.
The practice of torture was regularly used and could be inflicted on any witness. It was a means to discover Heresy, By Pope Innocent IV in 1257 A.D., and it was not abolished until 1816 A.D. by Pope Paul VII.
Legal torture could not be repeated, but it could be, and was legally "Continued" until the accused confessed whatever was demanded of him. Three sessions of torture were usual.
Having confessed under torture the accused, in sight of the torture chamber, had to repeat his confession "Freely and Spontaneously, without torture!!!
Every accused had to give or invent names of accomplices or those whom were suspected of Heresy.
Generally No Appeal Was Countenanced.
The property of the accused was confiscated by the inquisition, all hopes praised this practice as one of the strongest weapons in the fight against Heresy, confiscation was routine.

page 74 - 75 of "Halloween, The Evil One's Sabbath" written by Dr. Malachi Z. York. Published in 1992
Come on Dr. York wrote books on many subjects, why? Because his students asked questions like, Whose God Is Responsible?, Does God Need Religion?, Is Jesus God? Are There UFO's?, Who Created Man? Are there Black Devils? How was the Pyramids Built? How Do You Know All of this information?, and much more..
Dr. Malachi Z York simply said, I am a Master Teacher sent in this day and time to raise your conscious level and to teach you who and what you really are ( The Children Of The Most High ) what ever Name you want to call Him that is one of the reasons I was sent to you. So I wrote on every subject that was blocking you from remembering who and what you are, so don't wrestle with me I'm only doing what I was sent to do.
Now the world have many of my books and if they are truthful they will see I'm not the kind of Man that would Molest Children, when all the schools of thought that I Taught the Community we always raised the children with Right Knowledge of self and kind, just because I taught Nubian Children about themselves the Caucasian race is in disagreement, now everyone knows the Chinese have their culture, Hindu's have their culture and Africans have their culture so why is it wrong to teach the Kidnapped Africans about who they are and their ancestry, that's right in your history books its shows that the Caucasian race took Africans and put them in BONDAGE this is against the LAW and even now the Caucasian race still treat Africans like, you name it, I don't want to say lest than DOGS because they treat their DOGS better than they treat HUMANITY, look around the world an all this KILLING for what? Yes I told the children that I will be hated for what I'm teaching about self identity and respect for self and kind, this is why I'm hated and this is why you all should LOVE ME because TRUTH IS TRUTH so all come home NOW and let's beat the DEVIL, his time of hate, war, lies, cheating, stealing people's land and resources is over, REMEMBER they FEAR OUR UNITY this is why they are doing their best to divide us up COME ON YOU MIGHTY CHILDREN OF GOD EXPOSE THESE EVIL POWERS THAT BE.
ALL you have to do is tell the TRUTH, if you read THE HOLY TABLETS AND ALL THE SCRIPTURES you would see that his evil ways is just for a short time and that that Time is NOW. They will lie to you and promise you material things an in the end they will even DECEIVE YOU, what did you get for BETRAYING ME NOTHING everything you have acquired is from what I taught you and if you learned HONESTY you know I'm speaking the TRUTH, just ask yourselves who taught me to do the RIGHT THINGS and who taught me to DECEIVE, you can't TRUST the DEVIL. COME HOME AND LETS BEAT THE DEVIL...
TELL THE TRUTH and THIS GOVERNMENT HAVE TO FREE ME
INSIDE SUPERMAX by Erin Rosa
Gabacha Blog, May 22, 2009

— ADX is short for The United States Penitentiary, Administrative Maximum
— The ADX is one of four federal prisons in Florence, Colorado
— Florence donated the land for the prisons to the US government in 1990
— ADX employs a staff of 347 people
— ADX contains beds for 490 inmates
— ADX currently houses 404 inmates
— Cells range from 77 to 87 square feet in size
— Each cell contains a bed, shower, sink, toilet, metal mirror, and TV/radio
— ADX was constructed in 1994 for $60 million
— ADX has had no escapes or serious attempts to escape
— ADX houses less than one-third of 1% of federal inmate population
— Only five percent of ADX inmates enter directly from their sentencing
— 95 percent of ADX's inmates are transferred there from another prison
— The control unit holds the most dangerous and disruptive inmates
— All outgoing and incoming mail as well as telephone calls are monitored
— Immediate family members, attorneys and boy or girlfriends may visit
— Educational and recreational programs are played on inmates' televisions

Source: Federal Bureau of Prisons (from Fox News: Fast Facts, May 4, 2006)

Why do the government think that Dr. Malachi Z York-EL and the Nuwaubians are violent people?

The government knows they are just the opposite, because Dr. Malachi Z York-EL was held in many prisons and not once did they report that he was a trouble maker, so why did the government send Dr. York to what Civilized people call the worst prison in the United State when dealing with humanity. According to Dr. York he is housed in a area called level 6 what ever that means, what we do know is that Dr. York is still be TORTURED for spreading the MOST HIGH'S DOCTRINE,

Is this what the catholic churches are against ?

Dr. York is not a religious Man by your definition an you all have a problem for these reasons, the government do not honor the Constitutional Law and they don't honor God's Laws.

Question: What do the government believe in?

PLEASE DON'T SAY JUSTICE, OH THEN AGAIN (JUST US SOUNDS RIGHT), JUST ASK RODNEY KING, MARCUS GARVEY, DR. MARTIN LUTHER KING JR., AND ALL THE INHUMANE TREATMENTS THAT BLACKS HAVE BEEN ENDURING FOR CENTURIES.