THE RETURN OF THE MOORS

SETTING THE RECORD STRAIGHT

DR. MALACHI Z YORK-EL [click to listen]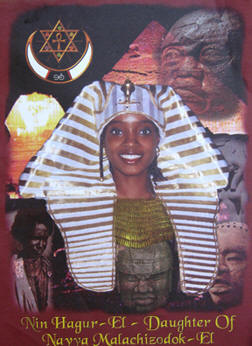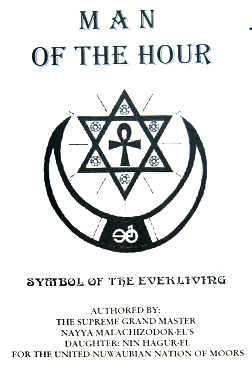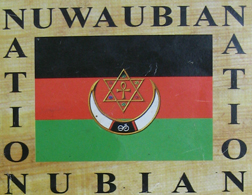 FLAG OF THE NUWAUBIAN NATION OF MOORS

SACRED SEAL OF THE MOORS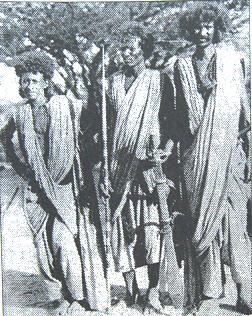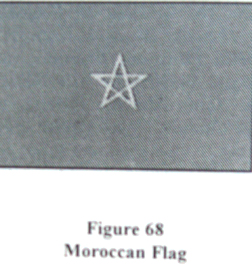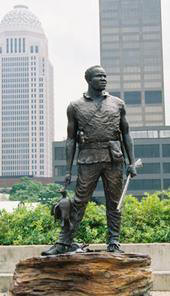 BEN YORK THEY KNOW DR. MALACHI Z YORK'S FAMILY TREE IS REAL
Translate NuwaubianFacts.com to 26 Different Language. Choose Your Language Below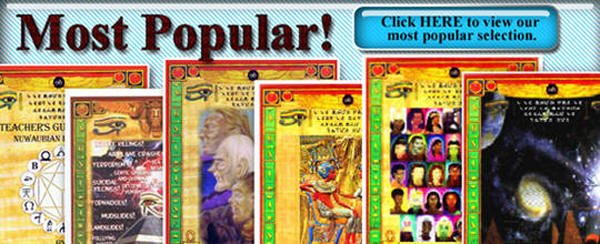 Government Key Witness Recants Her Testimony
Ques: Why is the government still holding Dr. Malachi Z York-EL with these FACTS from there lead witness?
Ans: Because, Abigail recantment proves the government targeted Dr. Malachi Z York-EL and the pretrial transcripts backs her testimony, NO EVIDENCE, Agents didn't audio tape or video tape the alleged victims statements and more.
(Government Conspiracy)
THIS IS THE REASON WHY THE JUDGE CLOSED THE COURT FROM THE PUBLIC AND SEALED THE TRIAL TRANSCRIPTS.
What happens when Black people can no longer recognize white racism? [read moor]
Dr. Malachi Z York-El caring ways
DON'T BE FOOLED, THIS IS THAT DAY AND TIME, THEY FEAR OUR SOVEREIGNTY AND INDIGENOUS RIGHTS AND THIS IS WHAT DR. MALACHI Z YORK-EL IS INCARCERATED FOR NOT CHILD MOLESTATION. THE COURT RECORDS SHOWS THAT DR. YORK SAID TO THE COURT THAT YOU HAVE NO JURISDICTION OVER ME, WHY? BECAUSE YOU (THE COURT) ARE SETTLERS AND CONFEDERATES, AN I'M INDIGENOUS MEANING THAT MY ANCESTRY WAS HERE BEFORE YOU, JUST THAT SIMPLE. AN AS I DECLARED MY INDIGENOUS STATUS IN COURT SHOWS THAT I KNOW MY RIGHTS. YOU ADMIT IN YOUR NEWS MEDIA THAT WE ARE THE UNITED NUWAUBIAN NATION OF MOORS AND YAMASSEE NATIVE AMERICAN MOORS THIS WE CAN PROVE.
READ PAGES 17 THRU 27 OF OUR FAMILY GUIDE MOOR FACTS ABOUT US INDIGENOUS MOORS (WE WERE HERE BEFORE THESE LAWS TODAY AND THEY ARE BREAKING THE TREATIES WE AGREE TO AS INDIGENOUS PEOPLE RIGHT HERE.
NOW WHY MOORS?
ONE REASON IS YOU HAVE DONE SUCH A GOOD JOB IN DIVIDING US AS A PEOPLE WITH THE NAME GAME YOU CALL US MOORISH, AFRICANS, NIGERIANS, NEGRO'S, AFRICAN AMERICANS, MALIANS, SUDANESE, AND MANY MORE AN DON'T FORGET THE RELIGIOUS NAME GAME CHRISTIANS, MUSLIMS, JEWS, AND SO ON. BUT YOU WON'T CALL US MOORS
THIS ANSWER CAN BE FOUND IN THE BOOK THAT DR. MALACHI Z YORK'S DAUGHTER WROTE CALLED THE ( MAN OF THE HOUR ) ON PAGE 133
QUES: SISTER, WHY HAVE YOU ALL ADOPTED THE NAME THE NUWAUBIAN NATION OF MOORS?
ANS: LET ME QUOTE AN EXPLANATION THAT MY FATHER GAVE TO A 5%ER ON THE INTERNET WHICH CAN ALSO BE FOUND IN THE 2ND NUWAUBU BALL NEWSPAPER. WE CALL OURSELVES "MOORS" BECAUSE OF THE HISTORICAL RECORDS, WORLDWIDE, WHERE YOU FIND THE LATIN WORD MORENO, WHICH MEANT "BLACK" BUT IN THE SENSE OF SUPREME BALANCEMENT , NOT TO BE MISTAKEN WITH "NEGRA", WHICH IS STRICTLY THE COLOR BLACK NOT THE STATE OF GOD BEFORE CREATING THE LIGHT IN GENESIS 1:2-3. THE ROMANS USED NEGRA AS FAR BACK AS THE NEW TESTAMENT IN ACTS 13:1 WHERE SIMON, ONE OF JESUS DISCIPLES IS BEING CALLED NIGER, NIGGER. WHEN YOU LOOK INTO THE GREEK YOU GET "NEEGER" AND THEY GIVE YOU THE MEANING OF THE WORD "BLACK" AS USED FOR COLOR AS IN TODAY'S DIALECTS DERIVED FROM THE ANCIENT ROMANS AS LATIN AND GREEK. NEVER IS THE WORD NIGER USED AGAIN IN THE NEW TESTAMENT.
BEING ALL OF HIS-STORY IS RECORDED IN THESE LANGUAGES AND NOT IN ARABIC OR HEBREW, THEN WHENEVER THEY MADE REFERENCE TO OUR RIGHTS, WHAT WE OWNED, AND AND WHAT WE DID AS THE CIVILIZERS OF ALL OF EUROPE, ON ALL OF THE EUROPEAN COATS OF ARMS, YOU WILL FIND US AS A RACE, NOT BEING CALLED NEGRO OR AFRICAN OR COLORED OR NUBIANS, OR AFRO-AMERICANS BUT RATHER MOOR. THE WORD MOOR IS SOMETIMES SPELLED FROM THE FRENCH MUUR, BOTH COMING FROM THE ANCIENT ROMANS, GREEKS MORENOS.
ACCORDING TO THE AMERICAN HERITAGE DICTIONARY, THE WORD MOOR IN YOUR DICTIONARY THEY'LL TELL YOU IT MEANS:
MOOR (M<R) N. 1. A MEMBER OF A MOSLEM PEOPLE OF A MIXED BERBER AND ARAB DESCENT, NOW LIVING CHIEFLY IN NORTHWEST AFRICA. 2. ONE OF THE MOSLEMS WHO INVADED SPAIN IN THE 8TH CENTURY AND THE 15TH CENTURY [MIDDLE ENGLISH MORE, FROM OLD FRENCH, FROM MEDIEVAL LATIN M1/2RUS, FROM LATIN MAURUS, MAURITANIAN, FROM GREEK MAUROS.]
HE ALSO STATED THAT " THE GREEK WORD FOR BLACK APPEARS IN THE NEW TESTAMENT 3 TIMES IN MATTHEW 5:36, REV. 6:5 AND REV 6:12. THE GREEK WORD USED FOR BLACK IN EACH QUOTE IS MELAS ( ) FROM WHICH THEY GET THE WORLD MELAN, FOR MELANIN. SO IT IS IMPORTANT THAT WE IDENTIFY WITH WHAT CAN BE FOUND ON DOCUMENTS. IF WE ARE TO RECLAIM OUR RIGHTS, AND THE PROPERTY AND RICHES THAT BELONGS TO US, YOU MUST BE FOUND SOMEWHERE ON DOCUMENTS. THERE ARE MILLIONS OF DOCUMENTS THAT IDENTIFY YOU AS MOORS, NOT TO BE MISTAKEN WITH THE MUSLIMS OF MOROCCO, FOR ISLAM INVADED THAT COUNTRY IN 17TH CENTURY, THE PEOPLE THERE WERE ALREADY DARK OLIVE TONED SKIN AND WOOLLY HAIRED, SIMPLY MOORS. NOT TO MENTIONED ON THIS VERY SOIL, AMERICAN MOORS AS OLMECS WERE ALREADY HERE, DARK OLIVE TONED WOOLLY HAIRED PEOPLE, NOT MIGRANTS, BUT INDIGENOUS.
DID YOU KNOW THAT WE HAD A MOOR PRESIDENT BEFORE GEORGE WASHINGTON (1732-1799 A.D.), WHO BECAME PRESIDENT IN 1789 A.D. AFTER BEING A GENERAL APPOINTED BY A MOORISH PRESIDENT NAME JOHN HANSON 1721-1783 A.D. WHO WAS A MARYLAND PATRIOT DURING THE AMERICAN REVOLUTION AND FIRST PRESIDENT OF THE NEW NATION UNDER THE ARTICLES OF CONFEDERATION. AS A DELEGATE TO THE CONTINENTAL CONGRESS 1780 - 1782 A.D. JOHN HANSON SIGNED THE ARTICLES OF CONFEDERATION AND PLAYED AN IMPORTANT PART IN PERSUADING NEW YORK AND VIRGINIA TO GIVE UP THEIR CLAIMS TO WESTERN TERRITORIES. BECAUSE HE WAS ELECTED BY CONGRESS AS "THE PRESIDENT OF THE UNITED STATES IN CONGRESS ASSEMBLED" IN 1781 A.D., HANSON HAD SOMETIMES BEEN CALLED THE FIRST PRESIDENT OF THE UNITED STATES.
SO AS YOU CAN SEE FROM THE DICTIONARY MEANING OF MOOR, THEY HAVE MADE MOOR SYNONYMOUS WITH MUSLIM. THE TRICK IS THAT THE BERBERS MIXED IN WITH A PEOPLE AND THE ARABS MIXED IN WITH THESE PEOPLE WHICH IS WHY THEY ARE SO MANY LIGHT SKINNED, STRAIGHT HAIRED PEOPLE IN MOROCCO. THE ARABS ARE DESCENDENTS OF JOKTAN SON OF EBER (GENESIS 10:25), AND EBER IS WHERE THEY GET THE WORD HEBREW FROM. THEY MIXED IN WITH CAUCASIANS NAMED BATHSHEBA DAUGHTER OF ELIAM, OF THE TRIBE OF GILEON OF THE HETHITES (GENESIS 10:15), FROM THE CURSED SEED OF CANAAN (GENESIS 9:25) YOU WILL FIND THEIR COMPLEXION DESCRIBED IN LEVITICUS 13 & 14 AS WELL AS THEIR YELLOW THIN HAIR (BLONDE HAIR) LEVITICUS 13:30. SO AS YOUR ORIGINAL ARABS WERE HEBREWS FROM EBER, LATER FROM MIXING BECAME WHAT YOU SEE TODAY AS PALE SKINNED ARABS WITH STRAIGHT HAIR. THEN YOU HAVE THE BERBERS, A MEMBER OF NORTHERN AFRICA PRIMARILY MUSLIM PEOPLE LIVING AND SETTLED OR NOMADIC TRIBES FROM MOROCCO TO EGYPT, ANY OF THE AFRO/ASIATIC LANGUAGES OF BERBER, BERBER IS FROM ARABIC BARBAR, FROM THE WORD BARBARIAN. THESE ARE CAUCASIANS WHO INVADED, TOOK OVER MOROCCO AND ALL OF NORTHERN AFRICA, COMING FROM ASIA, MIXING IN WITH THE ORIGINAL AFRICANS, THUS AFRO-ASIATIC, THUS MANY MOORS (MEANING BY RACE) MISTAKENLY WAS INFLUENCE BY ISLAM CALLED THEMSELVES ASIATIC. ASIATIC FROM THE WORD ASIA, AN ARABIC WORD AASIA MEANING "ORIENT" WHICH MEANS THE RISING OF THE SUN. THEIR LAND BEGINS AFTER THE PERSIAN GULF ON THE OTHER SIDE OF TIGRIS EUPHRATES, WHERE OUR LAND ENDED. OUR LAND EXTENDED FROM THE SHORES OF CALIFORNIA, ALL THE WAY THROUGHOUT SOUTH AMERICA, THE CARIBBEAN ISLANDS, AND ALL OF THE ISLAND IN THE SOUTH ATLANTIC OCEANS AND EXTENDS ALL THE WAY TO MEXICO AND AS FAR AS THE TIGRIS EUPHRATES, WHICH MEANS FROM THE PACIFIC THROUGH THE ATLANTIC ON OVER. THERE WAS NO DIVISIONS BETWEEN AMERICA AND AFRICA AND THERE WAS NO RED SEA, AND THERE IS NO SUCH THING AS THE MIDDLE EAST. ALL OF THAT WAS ONE LAND MASS, CALLED GANAWA. LATER AFTER THE CONTINENTAL DRIFT, THIS SIDE BECAME ATLAN, THE LOWER PART BECAME AMEXEM, AND TO THE EAST YOU HAD SUDAN.
ALL OF THE PEOPLE THERE, WHERE WHAT THE LATIN SPEAKING HISTORIANS RECORDED AS MOORS. "IF WE DON'T USE OUR NAME THAT'S ON DEEDS OF OUR LAND, BUT RATHER PICK UP GEOGRAPHIC NAMES LIKE NIGERIAN, ETHIOPIAN, EGYPTIANS, OR NUBIANS, SUDANESE, OR EVEN USE SLANG NAMES LIKE: AFRO-AMERICANS, WEST INDIANS, AFRICAN NEGROS, OR USE RELIGIOUS NAMES, MUSLIMS, HEBREWS, CHRISTIANS, KHAMITES, OR TRIBAL NAMES, ISRAELITES, ISHMAELITES, MOABITES, SHABAZZ, OR NICK NAMES LIKE 5 PERCENTERS, N.O.I., ANSAAR ALLAH, SUNNI MUSLIMS, HEBREW ISRAELITES, NATION OF GODS AND EARTH, ISRAELI CHURCH, MOORISH SCIENCE TEMPLE, AND THE LIKES, WE WILL NOT BE ENTITLED TO DUE PROCESSED OF THE LAW ACCORDING TO THE 14TH AMENDMENT AND IF WE CONTINUE TO SPEAK ABOUT THE EMANCIPATION PROCLAMATION, WE WILL ONLY BE TALKING ABOUT THOSE OF US WHO WERE BROUGHT OVER ON WHAT IS CALLED SLAVE SHIPS, THOSE OF US THAT WERE ALREADY HERE BEFORE WHAT'S CALLED CONTINENTAL DRIFT, HAVE PROPERTY RIGHTS HERE.
SO RIGHT IS RIGHT, TRUTH IS TRUTH, IF PROPHET NOBLE DREW ALI POINTED OUT A TRUTH THAT ALL THE REST OF US, WHO CALL OURSELVES LEADERS, AND SAY WE ARE SINCERE ABOUT THE FACT, ONCE WE FIND OUT THAT HE IS RIGHT AND EXACT ABOUT OUR RACE AND NATIONALITY, THEN I FOR ONE AM NOT EGO TRIPPING OR SELF RIGHTEOUS THAT I CANNOT CONCEDE THE TRUTH. TRUTH IS TRUTH WE ARE MOORS. WE MUST USED THIS IN ORDER TO INHERIT OR RECLAIM THAT WHICH IS RIGHTFULLY OURS.
BEING FROM MOROCCO DOESN'T HAVE ANYTHING TO DO WITH BEING MOORS. AND LET ME GIVE YOU SOME HISTORY ON THE MOROCCAN FLAG. SO THAT YOU WILL KNOW THAT IT IS NOT OUR FLAG BUT THAT OF THE INVADING PALE ARABS. THE FLAG OF MOROCCO AS USED TODAY RED WITH A GREEN INTERLOCKING FIVE POINTED STAR, ITS JUST THAT, THE FLAG OF MOROCCO NOT A UNIVERSAL FLAG OF THE MOORS, WHICH IS BLACK RED AND GREEN, AND YOU MAY AD ON IT THE SYMBOL OF YOUR CHOICE OR YOU CAN HAVE YOUR OWN CLAN, TRIBE, RELIGIOUS GROUP FLAG, BUT HISTORY AND OURSTORY PROVES THAT THIS FLAGS WAS INTRODUCED ONTO MOROCCO IN 1912 A.D. FIRST THE FLAG WAS A SOLID RED FLAG, WHICH CAME IN WITH THE ALAOUITES, AND HAS NOTHING TO DO WITH GEORGE WASHINGTON CHOPPING DOWN ANY CHERRY TREES. THERE WERE MOORS WHO CAME OVER HERE FROM MOROCCO AND THEIR FLAG FLYS IN WASHINGTON D.C. THE MOROCCAN FLAG. THIS DOES NOT GOES FOR ALL OF US. THEY ARE THE IN INDIGENOUS PEOPLE FROM HERE, AND THEY CAN BE FOUND IN DOCUMENTS, AND THEY ARE EXEMPT FROM JIM CROW LAWS. SO THESE ALAOUITES INVADED MOROCCO BEGINNING IN THE 17TH CENTURY, FROM THE DESCENDANTS OF THE KING OF MOROCCO, KING HASAN THE II, SON OF MUHAMMAD V, WHO HIMSELF WAS A PALE ARAB WITH STRAIGHT HAIR AND MORE CAUCASIANS THAN ORIGINAL MOOR MEANING HE IS EITHER BERBER OR ARAB INVADER. THEY ARE THE ONES WHO INTRODUCED THE RED FLAG, AND THEN THE INTERLOCKING FIVE POINTED STAR, WHICH IS CALLED THE GREEN SULAYMAN STAR INTRODUCED IN 1912 A.D. WHEN MOROCCO WAS PUT UNDER FRENCH RULE AND ADDED TO THAT RED FLAG THAT YOU SEE TODAY.
THE RED FLAG WHITH THE WHITE STAR AND CRESCENT, AS USED BY THE NATION OF ISLAM, AND TAUGHT TO BE OUR FLAG IS NONE OTHER THAN A TURKISH FLAG AS THEIR FOUNDER MASTER FARD MUHAMMAD WAS A DESCENDANT FROM THE TURKS. THAT ALSO IS NOT OUR FLAG. HOWEVER, MARCUS GARVEY AS TAUGHT BY DUSE MUHAMMAD ALI WHO ALSO TAUGHT PROPHET NOBLE DREW ALI WHO TAUGHT W.D. FARD, AND THE HONORABLE ELIJAH MUHAMMAD, THEY RAISED THE FLAG OF THE MAHDI OF THE SUDAN, MUHAMMAD AHMED AL MAHDI (1845-1885 A.D.) THE WORD SUDAN COMES FROM THE WORD ASWAD, FROM THE WORD ASWAN COMES FROM THE SEAT OF KARNAK IN ANCIENT EGYPT.
THE WORD ITSELF SUDAN MEANS IN ENGLISH "BLACK" AND BEING THERE IS NO ARABIC WORD MOOR, THE ORIGINAL MOORS WERE CALLED SUDANESE OR NUBIANS BUT NOT ON DOCUMENTS IN THE WEST. SO THE FLAG THAT WAS INTRODUCED IN AMERICA BY DUSE MUHAMMAD ALI (1866-1885 A.D.) AN EYGPTIAN NUBIAN WAS NONE OTHER THAN THE BLACK RED AND GREEN FLAG WITH THE SPEAR OF THE HANDENDAWA TRIBE, CALLED FUZZY WUZZY FOR THEIR THICK WOOLY HAIRED TODAY CALLED AFROS, AND THE UPRIGHT CRESCENT OF THE WEST BEING WE ARE A COMBINATION OF MANY DENOMINATIONS AND BELIEFS.
WE USE OUR ORIGINAL FLAG, BLACK, RED, AND GREEN WITH THE HOLLIEST OF ALL SYMBOLS, THE SUN AND THE 6 POINTED STAR, THE CRESCENT AND THE MOON, AND THE ANKH AS THE KEY TO ETERNAL LIFE, AND THIS IS OUR FLAG AS THE NUWAUBIAN NATION OF MOORS. I LEAVE THIS WITH YOU AND OUR SPIRITUAL SCIENCE AS MOORS IS CALLED NUWAUBU, AND WE ARE NUWAUBIANS, OUR LANGUAGE IS NUWAUBIC FROM THE GRANDMASTERS OF THE NUWAUBIAN NATION OF MOORS.