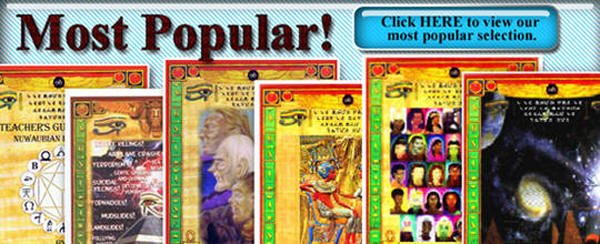 NEW EVIDENCE FOUND IN THE COURT RECORDS
READ THESE COURT TRANSCRIPTS AND YOU WILL SEE HABIYBAH (ABIGAIL) WASHINGTON CONFIRMING THE PLOT OF JACOB YORK AND THE FBI'S INVOLVEMENT IN THIS CASE. Downloads/newtrialhearing.pdf NOW IN THIS HEARING THE JUDGE IS EITHER SHARP OR HE HAD A CONFERENCE WITH THE SO-CALLED ATTORNEY FOR DR. MALACHI YORK, BY ASKING JONATHAN MARKS DID HE HAVE ANY MORE DOCUMENTS THAT HE WANTED TO PLACE INTO EVIDENCE (PREMATURE), WHY WE SAY THIS? BECAUSE THERE WAS 2 AFFIDAVITS THAT MS. WASHINGTON SIGNED ABOUT HER RECANTMENT 1 IN GEORGIA AND 1 IN NEW YORK, THE JUDGE JUMP AHEAD IN THIS HEARING AND SHOWED HIS HAND OF KNOWING ABOUT JONATHAN MARKS POSITION. NOW AS JONATHAN MARKS QUESTION MS. WASHINGTON SHE CONFIRMS ALL OF HER RECANTMENT TESTIMONY VIA. VIDEO AND SIGNED AFFIDAVITS IN THE PRESENT OF HER ATTORNEY IN ATLANTA IN 2004, THE ONLY PART OF HER RECANTMENT THAT SHE RETRACTS IS DR. MALACHI YORK DID MOLEST HER (ONLY) THIS DOCUMENT CONFIRMS WHAT THE YAMASSEE TRIBAL MEMBERS HAVE BEEN SAYING ALL ALONG AND THAT IS THE GOVERNMENT USED JACOB YORK AFTER BEING CAUGHT DOING CRIMES TOO CO HEARSE EX-MEMBERS TO PLOT THIS ILLEGAL CASE TO INCARCERATE DR. MALACHI Z YORK-EL THESE COURT DOCUMENTS POINTS THAT OUT, NOW THIS COURT PROCEEDINGS IS LEGAL RECORDS AND SHOWS THE CONSPIRACY OUR ANCIENT ONES ARE STILL POINTING OUT THE MIS-TAKES IN THIS UNJUST CASE OF OUR CHIEF BLACK EAGLE/ DR. MALACHI Z YORK-EL.
JUDGE ROYAL IS THE ONE THAT TOOK THE JUDGMENT FOR ACQUITTAL MOTION OFF THE RECORDS ACCORDING TO THIS HEARING (ILLEGAL MOVE) READ TRANSCRIPTS, YOU WILL NOTICE THAT ATTORNEY JONATHAN MARKS DID NOT OFFICIALLY TAKE BACK THE JUDGMENT OF ACQUITTAL MOTION BACK IT WAS THE JUDGE.
NOW ASK YOURSELF WHY WOULD A HARVARD LAWYER REMOVE 2 MOTIONS THAT HAD TRIAL ERRORS, THESE MOTIONS WERE MOTION FOR NEW TRIAL AND MOTION FOR JUDGMENT OF ACQUITTAL. NOW HERE IS THE RED FLAG
ATTORNEY JONATHAN MARKS WAS NOT THE TRIAL ATTORNEY AND THE 2 MOTION WOULD HAVE HELPED DR. MALACHI YORK IN THE HIGHER COURTS,
WHY WOULD MR. MARKS DO THAT?
ANS: BECAUSE HE WAS HIRED TO SABOTAGE DR. YORK'S CHANGE OF FREEDOM
NOTE: THAT DR. MALACHI Z YORK DID NOT HIRE ANY OF THESE ATTORNEYS, HE WAS HELPLESS THAT IS WHY JUDGE CLAUDE HICK JR. DIDN'T GRANT DR. YORK A BOND SO, HE COULD DEFEND HIMSELF.
JAKE YORK CONFIRMING THE CONSPIRACY THAT DR. MALACHI Z YORK-EL AND THE NUWAUBIANS HAVE BEEN TELLING THE WORLD FROM THE BEGINNING AND THE GOVERNMENT'S LEAD WITNESS IN HER RECANTMENT OF HER FALSE TESTIMONY BACKS IT UP.
---
Fraud upon the court, What is it? and disqualification of a judge, state and federal.
JUDGE C. ASHLEY ROYAL COMMITTED FRAUD IN THIS HEARING WHY YOU MAY ASK, BECAUSE ATTORNEY MARKS HAD CLOSE HIS ARGUMENTS AND THE JUDGE SAID THERE IS ANOTHER MOTION (JUDGMENT OF ACQUITTAL) HE ASKED MR. MARKS DID HE PUT THAT MOTION IN, WHEN THE JUDGE KNOW THAT ATTORNEY ADRIAN PATRICK PUT THOSE MOTIONS IN BEFORE A 10 DAY DEADLINE AFTER THE TRIAL, GAMES AN A BLATANT SABOTAGE BY JUDGE C. ASHLEY ROYAL.
BY REMOVING THOSE 2 MOTIONS IT CLEAN ALL ERRORS THAT THE COURT AND THE PROSECUTION MADE IN THE TRIAL DO YOU SEE IT NOW SO, PLEASE READ THE TRANSCRIPT AND LETS EXPOSE THIS CORRUPT JUDGE AND PROSECUTORS AND SO-CALLED ATTORNEY FOR DR. MALACHI YORK (MISNOMER DWIGHT D YORK)