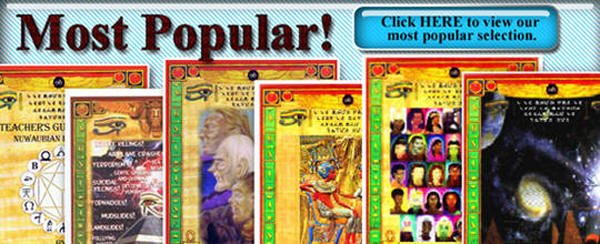 Dr. Malachi Z. York
Government Key Witness Recants Her Testimony
Federal Court Pretrial Transcripts
Maku Dr. Malachi Z York-EL is teaching that there will be NO more Africa, they infected the family in Africa with A.I.D.S
If you think this isn't capable then do your research and you will uncover that this government infected the Indigenous people in Alabama with a Syphilis virus, these are Evil Doers, do the RESEARCH for yourself.
CHEMICAL WARFARE BELIEVE OR NOT IT'S REAL.
This video is in 1992 A.D. and the Taping below was in the late 1997 A.D.
39 of the Havens Gates followers are dead and they say it was suicide in March 26 1997 and Dr. Malachi Z York was asked about the Comet that was sighted, some of his answer touched on Nubian people don't have a history of committing SUICIDE.
Dr. Malachi Z York said in this video that the Government will accuse him with sex to topple him for being a LEADER.
That's not a Black Thing sorry
Our Maku Black Thunderbird Eagle speaks about going to Africa and his exact words are,
" If you think am saying we are leaving America to go to Africa you don't belong here".
When our Maku said here he was saying amongst us on our land.
DR. MALACHI Z YORK-EL SAID AFRICA WAS A BEAUTIFUL PLACE, NOW LOOK AT WHO INVADED AFRICA AND CHANGED ITS BEAUTY.
This statement do not mean that we don't feel our African families pain because we do, we are just telling the truth, look all the cases of A.I.D.S that is killing our children on a large scale in Africa and if you don't think that the A.I.D.S virus is apart of a devised plan of these EVIL DOERS in this day and time you are still asleep and this is a WAKE CALL for all conscious and unconscious people out there.
We are the return of the Ancient Ones and are Indigenous to these shores of America from the Olmecs the Original inhabitants here and we are their offsprings.
The government and their agents what you to leave what you built and died for the truth is in everyone of you Nubians, so let your DNA tell you what to do and by the way they are killing our family by the hundreds of thousands in Africa.
The only one who wins if you go to Africa would be the SETTLERS, not the Indigenous People of this land we cultivate this land and the government is still trying to trick you out of what is Rightfully Yours
AMERICA
We Stand with the Chief and the Facts and that is,
this case is a United States Conspiracy against us as a Native American tribe of people.
Maku is innocent of these bogus charges and with the response of the WORLD they know it too, so FREE Dr. Malachi Z York-EL the Chief of the Yamassee Nuwaubian Moors of the Creek Nation
Before you Settlers came here all the Natives know you came over here with your
DISEASES, WAR, PROSTITUTION, FALSE PENAL SYSTEM (JUST US), FORK TONGUE (LIES) AND TRICKS WE NOW SEE YOU FOR WHO YOU ARE AND WHAT YOU MEAN TO US AS A PEOPLE
YOU ARE DEATH TO US AND THAT IS YOUR INTENT,
TO KILL, THAT TIME IS OVER.
FOR YOU BLACK HELPERS WE SEE YOUR ACTIONS YOU CAN'T STOP DOC
BUMP YOUR POPS (APOPHIS- APEP or YOUR SATAN)