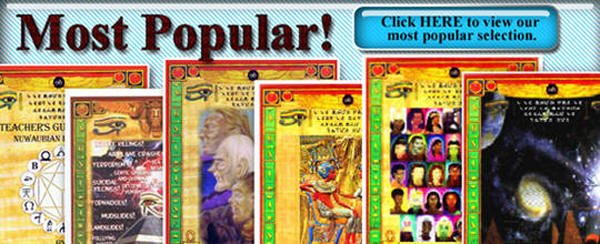 Government Key Witness Recants Her Testimony
Federal Court Pretrial Transcripts
What is Voir Dire, Peremptory challenge and challenge for cause?

Voir Dire
[Old French, To speak the truth.] The preliminary examination of prospective jurors to determine their qualifications and suitability to serve on a jury, in order to ensure the selection of fair and impartial jury.

Voir dire consists of oral questions asked of prospective jurors by the judge, the parties, or the attorneys, or some combination thereof. This oral questioning, often supplemented by a prior written questionnaire, is used to determine whether a potential juror is biased, knows any of the parties, counsel, or witnesses, or should otherwise be excluded from jury duty. Voir dire is a tool used to achieve the constitutional right to an impartial jury, but it is not a constitutional right in itself.

Typically, a number of prospective jurors are called to the jury box, given an oath, and then questioned as a group by counsel or the court. Local federal rules generally provide for questioning by the judge. Individual or sequestered voir dire is used in rare cases where extensive publicity may potentially damage a defendant's case; some jurisdictions mandate it in death penalty cases. A prospective juror must answer questions fully and truthfully but cannot be faulted for failing to disclose information that was not sought.

The purpose of voir dire is not to educate jurors but to enable the parties to select an impartial panel. Therefore, voir dire questions should test the capacity and competency of the jurors without intentionally or unintentionally planting prejudicial matter in their minds. Trial judges have wide latitude in setting the parameters of questioning, including the abilities to determine the materiality and propriety of the questions and to set the time allowed for voir dire.

A party may move for dismissal for cause to remove any potential juror shown to be connected to or biased in the case. A court may sustain counsel's request to strike a juror for cause, in which case the juror steps aside and another is called. Or a judge may overrule a challenge for cause if a suitable reason has not been sufficiently established. Challenges for cause are not limited in number.

Each side also exercises peremptory challenges to further shape the composition of the jury. Peremptory challenges are used to dismiss a prospective juror without the need to provide a reason for dismissal. Statutes or court rules typically set the number of peremptory challenges afforded to a party.

Voir dire also describes a court's preliminary examination of a prospective witness whose competency or qualifications have been challenged.


Peremptory Challenge
The right to challenge a juror without assigning, or being required to assign, a reason for the challenge.During the selection of a jury, both parties to the proceeding may challenge prospective jurors for a lack of impartiality, known as a challenge for cause. A party may challenge an unlimited number of prospective jurors for cause. Parties also may exercise a limited number of peremptory challenges. These challenges permit a party to remove a prospective juror without giving a reason for the removal.

Peremptory challenges provide a more impartial and better qualified jury. Peremptory challenges allow an attorney to reject a potential juror for real or imagined partiality that would be difficult to demonstrate under the challenge for cause category. These challenges, however, have become more difficult to exercise because the U.S. Supreme Court has forbidden peremptory strikes based on race or gender.

Parties do not have a federal constitutional right to exercise peremptory challenges. Peremptory challenges are granted by statute or by case law. The number of challenges is usually determined by statute, but some jurisdictions allow the trial court to grant additional peremptory challenges. In federal court each side is entitled to three peremptory challenges. If more than two parties are involved in the proceeding, the court may either grant additional challenges or restrict the parties to the minimum number of challenges.

Peremptory challenges came under legal attack in the 1980s. Critics claimed that white prosecutors used their peremptory challenges to remove African Americans from the jury when the criminal defendant was also African American because the prosecutors thought that the potential jurors would be sympathetic to a member of their own race. This constituted racial discrimination and a violation of the Fourteenth Amendment's equal protection clause.

The U.S. Supreme Court, in Batson v. Kentucky, 476 U.S. 79, 106 S. Ct. 1712, 90 L. Ed. 2d 69 (1986), prohibited prosecutors from excluding prospective jurors on the basis of race. Under the Batson test, a defendant may object to a prosecutor's peremptory challenge. The prosecutor then must "come forward with a neutral explanation for challenging black jurors." If the prosecutor cannot offer a neutral explanation, the court will not excuse the juror.

The Court extended this holding in criminal proceedings in two later cases. In Powers v. Ohio, 499 U.S. 400, 111 S. Ct. 1364, 113 L. Ed. 2d 411 (1991), the Court broadened the Batson rule by stating that a defendant need not be of the same race as the excluded juror in order to successfully challenge the juror's exclusion. In Georgia v. McCollum, 505 U.S. 42, 112 S. Ct. 2348, 120 L. Ed. 2d 33 (1992), the Court held that the defense's exercise of peremptory challenges to strike African American jurors on the basis of their race was equally forbidden. Previously, the court had ruled in Edmonson v. Leesville Concrete Co., 500 U.S. 614, 111 S. Ct. 2077, 114 L. Ed. 2d 660 (1991), that in civil trials a private party could not exclude prospective jurors on account of their race by using peremptory challenges. This series of decisions makes any racial exclusion in jury selection constitutionally suspect.

The Supreme Court has also forbidden peremptory challenges based on gender. In J. E. B. v. Alabama, 511 U.S. 127, 114 S. Ct. 1419, 128 L. Ed. 2d 89 (1994), the Court ruled that striking jurors on the basis of gender serves to perpetuate stereotypes that are prejudicial and based on historical discrimination. No overriding State Interest justified peremptory challenges on the basis of gender. Permitting gender-based strikes could also have undermined the Batson holding, because gender might be used as an excuse for racial discrimination.

In an extension of Batson, the Supreme Court of Connecticut ruled that the Equal Protection Clause barred the prosecutor from striking prospective jurors based on their religious affiliation. The court, in State v. Hodge, 726 A.2d 531 (Conn.1999), distinguished religious beliefs and religious affiliations. It held that litigants could strike prospective jurors whose religious beliefs would prevent them from performing their duties as jurors.


challenge for cause
n. a request that a prospective juror be dismissed because there is a specific and forceful reason to believe the person cannot be fair, unbiased or capable of serving as a juror. Causes include acquaintanceship with either of the parties, one of the attorneys or a witness, the potential juror's expression during voir dire (questioning of the prospective jurors) of inability to be unbiased due to prior experience in a similar case (having been convicted of drunk driving, being a battered wife, etc.), any obvious prejudice, or inability to serve (such as being mentally disturbed). The judge determines if the person shall be dismissed. Challenges and dismissal for cause differ from peremptory challenges, which each side may use to dismiss potential jurors without stating any reason.


venire
(ven-eer-ay) n. the list from which jurors may be selected.