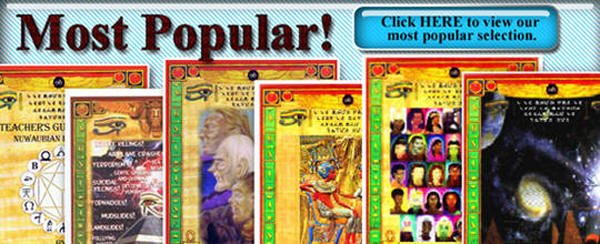 Demolition begins on land seized
from Nuwaubian sect

NOTICE THE FOR SALE SIGN, IT SAYS LAND OWNERS MORE PROOF THAT IT WAS MORE THAN 1 OWNER 9 TO BE EXACT
CONTACT ANTHONY EVANS
BY OWNERS NOT OWNER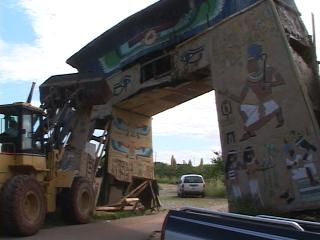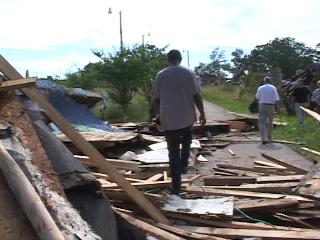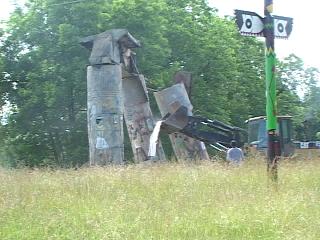 Notice the Black Eagle Totem Pole our culture is not something we just came up with,
Wow, sheriff Sills is showing his true colors. Was it really about the children or was it about the road sign 2 miles down the road that welcomes the SONS OF THE CONFEDERATE ?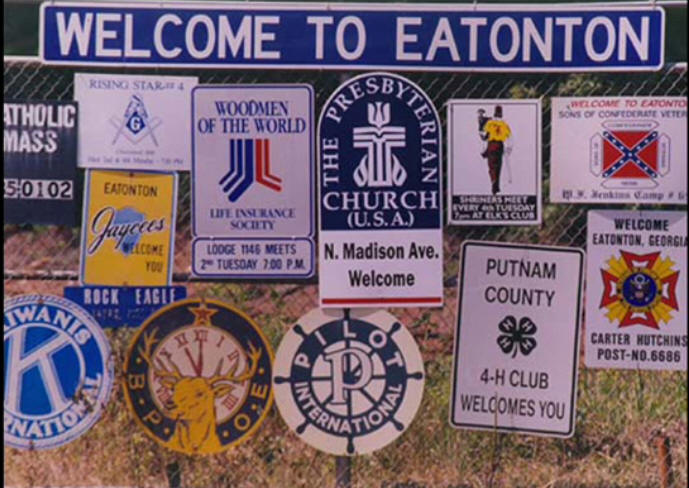 Ques: Why is the government still holding Dr. Malachi Z York-EL with these FACTS from there lead witness?
Ans: Because, Abigail recantment proves the government targeted Dr. Malachi Z York-EL and the pretrial transcripts backs her testimony, No EVIDENCE, Agents didn't audio tape or video tape the alleged victims statements and more. (Government Conspiracy)
Atlanta Journal-Constitution June 11, 2005
By Bill Torpy
Demolition crews in Putnam County have started tearing down the Egyptian-style structures and housing in what once was the homeland of the United Nuwaubian Nation of Moors.
The 476-acre parcel was seized last year by the U.S. government after Dwight "Malachi" York, leader of the religious sect and a godlike figure to its members, was convicted of racketeering and on six child molestation-related charges. He was sentenced to 135 years.
The parcel near Eatonton, a little more than an hour southeast of Atlanta, was sold Wednesday for $1.1 million to a developer, said U.S. Marshal's Service spokesman Dave Turner. The new owner, Milledgeville developer Lawson Lawrence, plans to sell the property soon. He said the rolling land made up of pasture, woods and four lakes would be a perfect "retreat" for somebody.
Sheriff Howard Sills, who was York's nemesis during a lengthy investigation and legal battle, operated a front-end loader and tore down the arched gate to the compound. It came down easily. "Typical Nuwaubian style — stucco and Styrofoam," Sills said.
Sheriff Howard Sills, who was York's nemesis during a lengthy investigation and legal battle, operated a front-end loader and tore down the arched gate to the compound. It came down easily. "Typical Nuwaubian style — stucco and Styrofoam," Sills said.
Sills was stationed outside the property Friday morning and speaking with relish as he watched crews tear through the series of obelisks, statues, arches and buildings. Many of the dozens of structures were weathered and in disrepair. He said very few of the Egyptian structures or objects were worth salvaging.
"It feels good to tear down the SOB myself," he said. "By the middle of next week, there will be nothing but a couple of pyramids. This place where so many despicable things happened is gone."
In 1998, Sills and other Putnam officials, who were then battling the Nuwaubians over a building code violation, received letters that York was molesting the children of his followers.
But the first victim did not come forward until 2001, Sills said. York was arrested in 2002.
In January 2004, a stream of witnesses, both female and male, testified during a three-week trial that York had molested them repeatedly over the years. One victim said the abuse started when she was 8.
Prosecutors described a culture in which York was the unquestioned ruler and was variously called Dr. York, Isa Muhammad, Baba, the Master Teacher and the Savior. He founded the organization in a crime-infested area of Brooklyn, N.Y., more than 30 years ago and moved the group to Putnam County in 1993.
The group built a series of pyramids, obelisks and statues and then got in repeated legal and zoning disputes with county officials.
At least 200 followers lived on the land at one time, with children separated from their parents. Witnesses said they lived in dilapidated housing while York lived in relative opulence.
Very few of the Nuwaubians still live in the area, Sills said, although about eight of them who live in a rental house nearby dressed in white this week and stood by the shoulder of the road in protest. Psychological evaluation Judge Royal then ruled on the motion for a psychological evaluation to make sure the defendant was competent to stand trial.
This motion was put in on July 7, 2003 A.D. by Attorney Edward Garland and Attorney Manny Arora to have their client evaluated due to Dr. Malachi Z. York's claim of sovereignty and being a secured party.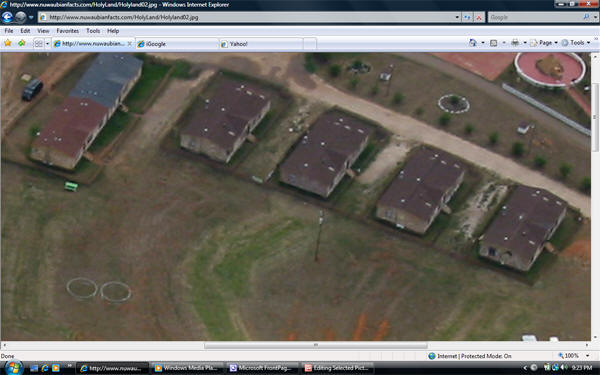 All these homes was purchased brand new from the manufacture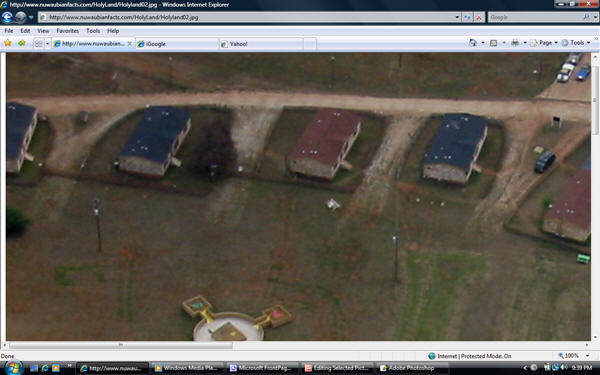 These are some of the homes that the media want to fool the public with their statements that proves once again that the media is working with the government to help try to destroy the Yamassee Nuwaubian Moors image and character and if the houses was Dilapidated we the tribal members enjoyed living there, the media didn't tell you that apart of the zoning issues was that the planning and zoning office was not allowing us to bring more homes on our land, some more proof that the media used YELLOW JOURNALISM against the Yamassee Nuwaubian Moors Tribe.
This article helps The Yamassee unbeknowning, because it points out that the our Maku Chief Black Thunderbird Eagle's hold stand in court was his Sovereignty Rights and it shows that attorney Ed Garland and Manny Arora in July 07, 2003 was helping the government stall for time to come up with their plot of a superseding indictment that came 3 to 4 month later in October 2003.
May 08, 2002 minis July 07, 2003 comes out to be 1 year and 2 months that Ed Garland and his Law Firm help the government to help Torture our Maku Chief and (Speedy Trial where is the real attorney for Dr. York) and for all the Native Americans that's not recognizing these unjust action from the Federal Government guest what, you fall in the same bracket