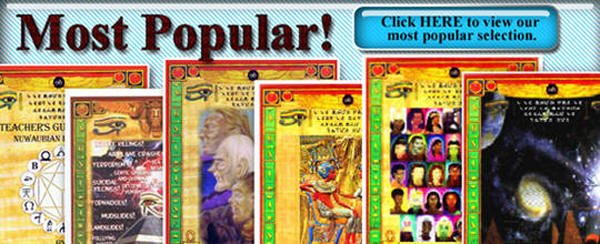 For starters lets review the Signed Termination Notice to the Ed Garland's Firm by
Dr. Malachi Z York, these documents is signed by Dr. York our question is why didn't Dr. York have the liberty to sign all important documents put in on his behalf by so-called legal representation, for instance the 2255 documents. On December 29, 2003 Dr. York terminated the Garland's law firm, please review these documents and the mentioned Exhibits for the proof that Dr. York has been saying all along that the so-called pretrial defense attorneys, judges and the prosecution were all working together to illegal incarcerate Dr. Malachi Z York. The proof is in the transcripts, so please read for your souls sake.
Attorney Arora Misapplied Rule 12.2(c) for the defense when this is clearly a government motion and not for a defense attorney to turn into the prosecution against his client, read the proof for yourself.
Title 18 USC- 4241 and Title 18 USC- 4242 these attorney was not claiming that Dr. York was insane so why quote these Rules of law and ask for the well experienced Judge to order this motion to have a competency evaluation when these rules of law don't apply and this judge should have known these rules didn't apply but he still order for a competency evaluation.
As it is said the DECK WAS STACKED.
THIS IS A RED FLAG
On June 30 2003 the prosecution Mr. Moultrie said on pg. 23 and 24 of the pretrial hearing, that the government was only adding in their superseding indictment 1 count, that would involve the 4 original counts an this was the government lying, to not allow the defense to view these new charges and the so-called lawyers said ok, the government said this new count was their reason for the forfeiture, now you should be asking what did they use to forfeit these properties, because it wasn't the so-called Molestation charges according to these transcripts. The government took about 5 to 6 months (Nov. 20th 2003) to reveal these new indictments, now from the date of the kidnapping May 8, 2002 this would be 19 months and the so-called defense attorneys assisted the government with them asking to have our Maku Chief Black Eagle go through a psychological evaluation 30 to 45 days that came out to be 68 days in New York, which is very funny when you keep reading this document on pg.41, where the Judge says after Dr. York said, "I'm quite sure you're much more educated than I am and know" the judge response was I'm not sure about that at all, so why did judge Royal send Dr. York to New York to be evaluated knowing that Dr. York was well educated, do you see the action of the judge in helping the prosecution in getting more time to come up more lies to convict Dr. York. Read the pretrial documents June 30 2003 A.D. So this mean for 5 to 6 months Dr. Malachi York didn't know what he was being charged with in this new indictment until November 20 2003 A.D. WOW!!!
What's interesting is that on December 16 2003 , Judge C. Ashley Royal mention a motion that defense attorney Mr. Frank Rubino put in earlier in the case, to separate and sever the charges pursuant to Rules 8-8A and Rule 14 what the government called money structuring and the Judge called it on pg.5 line 5 money laundering this is how this judge was helping in this government conspiracy, now what Mr. Rubino was pointing out is in Rule 8 is the government need to prove that the original charges and the new charges are connected and or constitute parts of a common scheme or plan.
What this mean is that the government need to prove that the molestation and the money structuring as the government calls it and the judge calls money laundering that our (Maku) Black Eagle/ Dr. Malachi Z York-EL made a profit off the alleged victims while in the act of illegal sex activity, this would be prostitution or selling the alleged victims for a profit (the Man Act 2423) and from the Appeal and
the Oral Argument transcripts that Attorney Adrian Patrick filed shows that the government didn't PROVE their case and these Rules was put on the record, this Federal case was over by law.
Now the money structuring according to the government all happened in a bank of Wachovia in Athens Georgia right, now the original charges according to the government and the alleged victims started upstate Sullivan County, New York to Putnam County, Georgia and the second part of child molestation is from Putnam County, Georgia to Orange County, Florida. Now, what's interesting is the money that was deposited in the bank happened 6 to 7 years from Upstate New York and 3 to 4 years after the trip to Walt Disney World, this is part of the original charges (INTERSTATE COMMERCE) different times and locations that the government didn't prove the alleged victims and placing money in a bank in Athens Georgia was related. so as you can see the federal governments case do not prove the above Rules and is not valid and should have been DISMISSED .
We would like to remind you that Maku Chief Black Eagle said, that he did not hire Ed Garland and Manny Aurora as his attorneys when asked by the Judge C. Ashley Royal at the bottom of pg.36 and the top of pg.37, now our Maku continually said that he didn't trust these lawyers that was forced on him and their actions shows us why Maku didn't trust them, even at this hearing on pg. 19 Mr. Aurora said, that the attorneys and Dr. Malachi Z York-El talked about his sovereignty issues and they had a heated discussions, yelling and screaming he said. The competency hearing was because Maku told these so-called lawyers that he is the Chief of a Native American Tribe of Moors of Indigenous People of America with proof. Mr. Aurora said on pg.19 I respect his position, but I'm not arguing it Legally. Mr. Aurora said, that our Maku was not participating in their law jargon to place our Maku in their illegal court hearings, Maku Chief Black Eagle stood his ground of who he is and that this government have NO JURISDICTION. For 1 the federal government in their system of law had NO JURISDICTION in this case when FBI agent Mrs. Juliane Ward said, that the federal government didn't have 1 witness that said Dr. Malachi Z York or Dwight D York (Misnomer) transported or had someone transport children across State lines for the purpose of illegal activity, right there the federal government case was over by their law No Jurisdiction.
Now what's interesting is on pg. 17 of the December 16 2003 hearing the prosecution Mr. Moultrie describes the evidence items right, and what you will notice is that Mr. Moultrie says, "a cartoon pornographic video which the witnesses has identified," What is strange is the government is claiming Child Molestation and there's only (A video) meaning -1 Child Cartoon Video, but the government and their media advocates (HELPERS) want you the public to think Dr. Malachi Z York-EL is some kind of child predator 4,6,8 years of age children and the government alleges that they found 1 cartoon video used for what, to seduce the alleged child victims right, and the FBI didn't take one child off the Yamassee Land in those age bracket, you should be asking yourself why didn't the government take all the children to be examined, these court transcripts and the media transcripts don't add up, but what they do show is the Method that the government used to Railroad our Maku Black Thunderbird Eagle you be the judge.
When you read this article 4,6,8 years of age, you will see how the media helped the government in slandering our Maku Black Eagle in this case from the very beginning, this article points out there was GUNS found at Dr. York's house, oh yeah, but according to the FBI and Putnam County Sheriff Howard R. Sills Dr. York is a Felon and the government didn't charge Dr. York with having illegal weapons in his home, why not, because they lied to set Dr. York up in the media so the public would convict Dr. York without a fair trial and these are the facts (GOVERNMENT AND THEIR HELPERS THE MEDIA)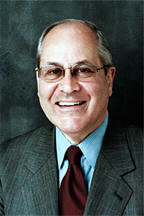 Jonathan Marks sabotaging Dr. Malachi Z York's chance for a New Trial with no logical law reason or case law mentioning why and the Judge assisted him in this sabotage against the motions the attorney Adrian Patrick filed after the trial, please read these court proceedings and you the public be the judge, there is NO reason or case law that Jonathan Marks or the Judge C. Ashley Royal present to justify this blatant sabotage, we like to point out that Dr. Malachi Z York is not at this hearing when Jonathan Marks withdrew these very important Motions, 1 is for a new trial and the 2nd is for an acquittal, this is a blatant sabotage at this stage in the case, so Dr. York was not informed by this so-called attorney that he was going to withdraw this very important Motion, please read this transcript and you will see that Jonathan marks was ineffective council and just one of the reasons that Dr. York should have received a NEW TRIAL.
Now what is very interesting about this attorney out of New York is that Jonathan Marks was a Federal Prosecutor this is a red flag
and with 30 years of trial experience, but when he came to so-called represent Dr. Malachi York on August 13, 2004 with a loaded gun a(recanting government lead witness Habibah "Abigail" Washington) if Mr. Marks would have presented this recanting witness to the court for a new trial or dismissal with this new evidence, but this well experienced attorney turn the loaded gun on his client Dr. York and the judge helped. Please read these transcripts and you be the judge.
Ques: Was Jonathan Marks working for the people that hired him for Dr. York or the Federal government?
Dr. Malachi York didn't hire this man and who ever hired this man is the people working against our Maku, why we say this is simple who keep hiring people of a different nationality when the first attorneys was of a different nationality that showed in their actions that they were working against Dr. Malachi York and when attorney Adrian Patrick became the lead attorney motions were being properly filed and work was getting done, read the Dec. 30th 2003 transcripts on page 6 on lines 13-15 attorney Patrick points out to the court that Dr. York is a Chief of Yamassee Native American Moors of the Creek Nation, these are the facts, just check it out.
QUES: WHY DO MALACHI Z YORK'S SIGNATURE APPEAR ON THIS MOTION BUT NOT ON THE 2255 MOTION WHERE HIS SISTER'S NAME APPEAR MS. DALE YORK BROWN, IS IT BECAUSE THEY ADDED LIES IN THAT MOTION THAT DR. YORK IS A LIBERIAN DIPLOMAT?
READ JUDGE C. ASHLEY ROYAL RESPONSE TO THE NEW TRIAL MOTION WHERE A LAWYER NAME JONATHAN MARKS WITHDREW DR. MALACHI Z YORK'S MOTIONS FOR A NEW TRIAL AND JUDGMENT FOR ACQUITTAL, WHERE THE COURTS DIDN'T FIND THESE ACTIONS STRANGE AND WITH NO MERIT FOR DR. YORK AND ONLY HELPED THE PROSECUTIONS CASE AGAINST DR. YORK. WHEN LOOKING AT THE RESPONSE OF JUDGE C. ASHLEY ROYAL IT SHOWS HOW BIASED HE IS AGAINST DR. YORK BY RULING DISMISSED ON THIS
PRO/SE MOTION RESPONSE , FIRST NOTICE THE WAY THE COURTS SPELLS THE NAMES ON THIS COURT DOCUMENT, THE COURT CONTINUE TO PLAY THE NAME GAME ( MALAKIA Z YORK, ISA MUHAMMAD, ISA ALIHAD MAHDI) ALL SPELLED WRONG TO KEEP THE PUBLIC CONFUSED ABOUT WHO THE GOVERNMENT KIDNAPPED AND CONTINUE TO TORTURE DR. YORK AND THESE DOCUMENTS PROVE THE COURTS BIASNESS. READ HOW THIS JUDGE IS REAL BIASED IN THIS DISMISSAL.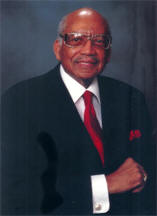 In the Bond hearing on May 9 2002 the Honorable Senator Mr. Leroy Johnson was representing Dr. Malachi York and Ms. Kathy Johnson and according to Dr. York attorney Johnson was forced away from representing his client which was Dr. Malachi York. We would like to clear up a Incorrect statement made by Mrs. Robbie Hibner in the Mysteries Behind Closed Doors documentary video when she said," that attorney Johnson gave up Dr. York's speedy trial, this is incorrect because Honorable Mr. Johnson was forced away from defending his client, the only thing Honorable Senator Johnson put on the record for Dr. Malachi York was that he was not guilty. The next hearing on May 13 2002 he was replaced by Ed Garland's Law Firm which are the ones who played the time game with Dr. York and even asked for the court to have a psychological evaluation.
Ed Garland and M. Aurora is saying that (Dr. Malachi York is Crazy and incompetent). Honorable Senator Johnson only represented Dr. York on that first day and in the proceedings there is nowhere where attorney Mr. Johnson waived his client's speedy trial rights. There is something we would like to point out and that is on pgs.9 from line 5 to 23 the judge is saying that the probation office puts together a pre-sentencing report and if the information is not correct then that part of the information should be reevaluated, now what we noticed in the sentencing of Dr. York the judge C. Ashley Royal gave him time for witnesses that testified for Dr. York, like Isa Michael Johnson who the prosecution called to the witness as a prosecution's witness but Isa Michael Johnson stated that he was never molested by Dr. York, Sakina Woods is mentioned in that report and she too testified for Dr. York saying she was never molested and the judge gave him time for her name being in the report this is illegal and need to be addressed by a higher authority in the judicial system. Those are just a few names Dr. York was charged for in that report there's many more, this is illegal and things like that has been going on all through out this case, just read the pretrial-transcripts and the post-trial transcripts and then you be the witness to these atrocities against
Wow the sentencing guidelines for the original 4 courts which all dealt with taking children across State lines for the purpose of unlawful sexual activities for Ms. Kathy Johnson would have been 70 to 87 months =5 years 10 months or 7 years 3 months tops and for Dr. Malachi York it would be 135 to 168 months = 11 years 3 months or 14 years tops, now what is the government charging Dr. York the extra time for and please don't say 3 alleged money structuring charges for 135 years a DEATH SENTENCE for a crime according to special agent Ms. Julaine Ward on pg 79 line 4 to 11 she clearly says that the government don't have a witness that says Dr. York or Ms. Kathy Johnson took any children across State lines for unlawful sexual activity.
Ques: Where is the Federal Government's case in this hearing according to the 4 counts?
Ans: There is No case by law and this is just one reason why there is No Federal Jurisdiction in this case, because there's no offense of going across state lines.
FAIR TRIAL IN THE CONFEDERATE COURTS