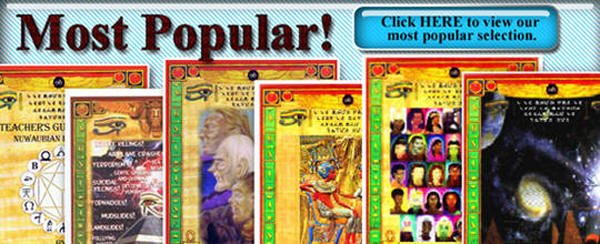 Government Key Witness Recants Her Testimony
Federal Court Pretrial Transcripts

DR. MALACHI Z YORK OUR CHIEF HAS BROUGHT MANY PEOPLE TOGETHER FROM ALL CULTURES AND THEY ALL LEFT HIS PRESENCE WITH LOVE AND JOY JUST ASK THEM OUR CHIEF IS NOT A CHILD MOLESTER.
DANCING WITH THE FAMILY BEFORE THE KIDNAPPING LOOK TO THE RIGHT SECOND SISTER IS THE GOVERNMENT'S LEAD WITNESS "ABIGAIL HABIYBA WASHINGTON" SHE WAS IN CHARGE OF THE FINANCE IN THIS PICTURE SHE HAVING A GOOD TIME, NOW TAKE THE FINANCE POSITION AWAY (WHAT DO YOU GET?) SHE MOVE OUT AND TO BACK TO NEW YORK BEFORE JACOB YORK CONTACTED HER ABOUT THE SOUTH BEACH FLORIDA TRIP WHERE THE PLOT TO SETUP MALACHI YORK. JACOB SPEAKS ON HIS VIDEO THAT HE GOES TO SOUTH FLORIDA (MIAMI) 10 TIMES A YEAR VIEW THE VIDEO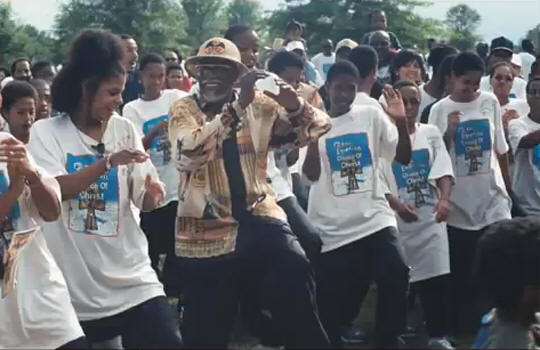 TEACHING DOC NEW MOVES WE SURE HAD FUN THAT DAY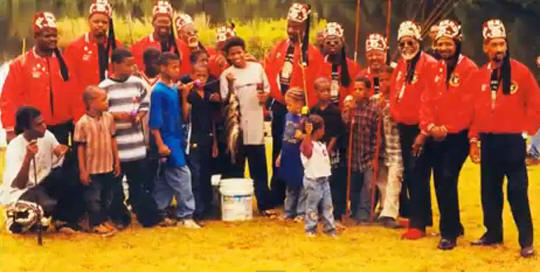 OUR CHILDREN CAUGHT FISH IN OUR LAKE ON OUR LAND IN EATONTON GA.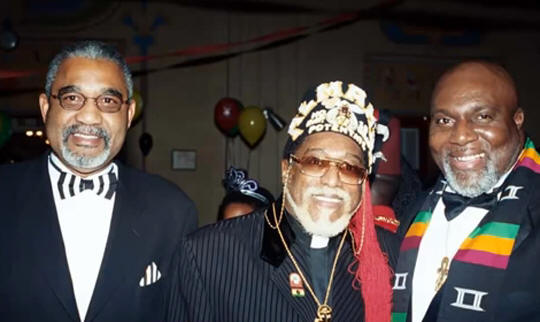 MACON GA. MAYOR C. JACK ELLIS, DR. YORK AND NAACP PRESIDENT REV. ALEXANDER SMITH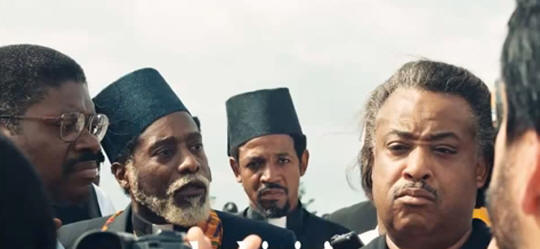 WE CALLED IN AL SHARPTON TO SEE IF HE WOULD BRING SOME NATIONAL ATTENTION TO THE ILLEGAL RACISM IN THE COUNTY OFFICIAL OFFICES AND HE DIDN'T HE LEFT OUR LAND AN WE DIDN'T HEAR NOTHING ABOUT IT ANYMORE FROM HIM. HE CAN'T SAY HE IS AN ACTIVIST FOR ALL ILLEGAL DOINGS AND THIS WAS BEFORE THIS ILLEGAL KIDNAPPING OF MALACHI YORK AND KATHY JOHNSON
THE PHOTO ABOVE IS FROM OUR CHILDREN IN AFRICA THEY ARE ALSO READING DR. MALACHI Z YORK'S BOOKS WE ARE ALL OVER THE GLOBE