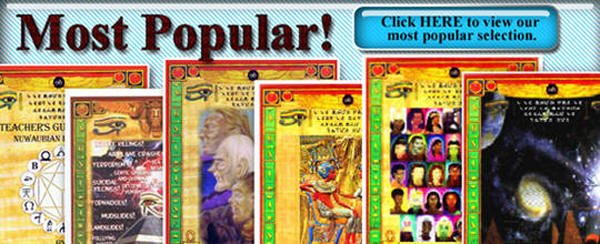 New Video Documentary about Dr. Malachi Z. York
PART 1
PART 2
PART3
PART 4
PART 5
PART 6
PART 7
New video documentary by www.mysteriesbehindclosedoors.com
Where everyone in this video is calling out the name Dr. Malachi Z York and not Dwight D York or any other new name the Cointelpro agents came up with so, don't be fooled by the agents of the Master of Deception (The Liar)
After watching this video we see some of untruth so we decided to leave it on the site and point out the untruths, because its a good layout and explanations of some the things that happened in the illegal Kidnapping of the Chief of the Yamassee.
First we would like to call your attention to Mrs. Robbie Hibner she is quoted as saying " that Honorable Senator Mr. Leroy Johnson is the one responsible for getting rid of Dr. Malachi Z York's speedy trial rights, That's not true. It was Ed Garland's Law Firm
Ques: How could that be possible when Ed Garland took over the case on May 13-14 2002 and it shows through Ed Garland's actions that he is the one that was helping the government prolong this case and not Honorable Senator Mr. Johnson Dr. Yorks' real attorney?
the subtle statement at the end where the Narrator is saying that Dr. Malachi Z York-EL gave up his U. S. citizenship in 1999 A.D. and became a Liberian citizen is not true, our Maku was fighting for our sovereignty and that's how 208/1999 B.I.A. number came into action and on June 30, 2003 on the court transcripts Malachi York made that declaration.
This website is about the facts in this Illegal case against our Maku Chief Black Thunderbird Eagle a/k/a Dr. Malachi Z York-EL
OUR CHIEF "MAKU" BLACK THUNDERBIRD EAGLE A/K/A DR. MALACHI Z YORK-EL IS NOT A LIBERIAN CITIZEN AND HE IS NOT A LIBERIAN DIPLOMAT WE CALLED THE LIBERIAN EMBASSY THEY SAID MALACHI YORK
IS NOT A DIPLOMAT OF LIBERIA
LOOK AT WHAT IS GOING ON IN LIBERIA TODAY AN THEY WANT OUR CHILDREN TO GO TO LIBERIA ASK THE COINTELPRO AGENTS WHY DIDN'T THEY GO TO LIBERIA?
OUR ANCESTORS HAS SENT YOU CONFIRMATION THAT LIBERIA IS NOT THE PLACE TO BE IN THESE DAYS AND TIMES, COINTELPRO AGENTS EXPOSED BY OUR ANCESTORS AGAIN