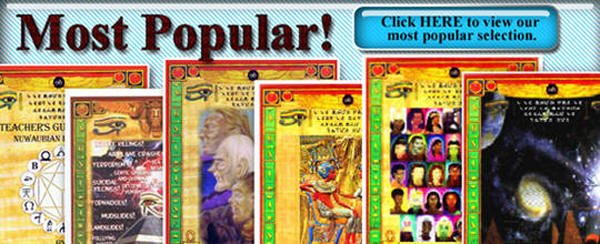 Government Key Witness Recants Her Testimony
Federal Court Pretrial Transcripts
We The People
Yamassee Native American Moors of the Creek Nation
Bureau of Indian Affairs Petition #208/1999
The United Nuwaubian Nation of Moors, Original Cherokee, Seminole, Creek, Shushuni, Washitaw Mound Builders
Wahee, Nuwaubia, Altamaha -The Real Petition #208/1999
---
THE NUMBER 215/1993 read moor
WE ALSO POINT OUT THE LIES FROM COINTELPRO AGENTS THAT ARE IN POSITION TO SABOTAGE THE FREEDOM OF THE CHIEF OF THE YAMASSEE ONCE THEY SPREAD THEIR VENOM THEY UP AN LEAVE ROCHELLE DAVIS, DERRICK SANDERS FOR INSTANCE, "DERRICK SANDERS" PUTTING IN FALSE DOCUMENTS CLAIMING TO BE THE CHIEF OF THE YAMASSEE WHEN OUR (MAKU) CHIEF CLEARLY ADDRESSED THIS BROTHER ON THE ISLE OF PATMOS CDs AS BEING APART OF THE WASHITA TRIBE THAT WE ARE MARRIED INTO BY OUR MAKU'S GREAT GRANDFATHER BEN YORK BUT WE ARE NOT THE WASHITA WE ARE YAMASSEE.
THE NUMBER 215/1993 DO NOT REPRESENT OUR TRIBE THE YAMASSEE MOORS AS A WHOLE, YES WE ARE MARRIED INTO THE WASHITA AND DID HAVE AGREEMENTS AND TREATIES WITH THEM SO, WHEN YOU SEE ARTICLES ON THIS WEBSITE WITH THE NUMBER 215/1993 IT IS TOO POINT OUT THE COINTELPRO MOVES TO HELP THE GOVERNMENT LIKE SHERIFF SILLS AND THE MEDIA MAKE STATEMENTS THAT THE NUWAUBIANS IS PUTTING OUT FALSE DOCUMENTS TO TRY TO GET DR. YORK OUT OF JAIL. THE BROTHER DERRICK SANDERS AND HIS GROUP MT. ARAFAT IS ALL IN THE NEWS GOING AGAINST THE GOVERNMENT WHICH IS NOT WHAT THE REAL YAMASSEE ARE ABOUT, WHEN YOU READ THIS WEBSITE YOU WILL SEE THE U.S. GOVERNMENT IS AGAINST THE YAMASSEE NUWAUBIAN MOORS AN IT IS OUR JOB TO SHOW THE WORLD THE UNJUST TREATMENT THAT WE'RE GOING THROUGH WITH THESE FACTS.
WHEN YOU MIX THE TRUTH WITH LIES YOU PRODUCE LIES SO WHEN READING THE ARTICLES WITH 215/1993 WE WANT YOU TO REMEMBER THE COINTELPRO AGENTS HAD TO MIX THE TRUTH IN WITH THEIR LIES TO FOOL THE FAMILY TRIBAL MEMBERS AND THIS ALSO GOES FOR THE LIBERIAN DIPLOMAT ISSUE, WE REITERATE CHIEF BLACK EAGLE IS NOT A LIBERIAN CITIZEN OR A LIBERIAN DIPLOMAT THESE ARE LIES FABRICATED BY GOVERNMENT AGENTS.
YOU ALL HEARD OUR MAKU SAY THAT HE PAID TAXES, HE VOTED IN ATHENS GEORGIA AND HE HAD A DRIVERS LICENSE IN THE STATE OF GEORGIA ALL THIS SHOWS HE IS A CITIZEN OF AMERICA AND NOT LIBERIA, ITS THAT SIMPLE. MAKU SPEAKS AUDIO
YES THE PEOPLE IN THE OFFICE THAT PUT THOSE ARTICLES OUT WAS APART OF THE CONSPIRACY TOO, FOR THE FAMILY THAT DON'T KNOW THE SISTERS THAT WERE WRITING THE ARTICLES WHEN THE CHIEF WAS NOT KIDNAPPED HAD ALL LEFT AROUND THE TIME OF THE KIDNAPPING AND WHEN THE FEDERAL GOVERNMENT STOLE OUR PRIVATE LAND THEY WERE REPLACED BY GOVERNMENT AGENTS YOU ALL KNOW WHO THEY ARE. THEY ARE STILL THERE.
LETS MAKE IT CLEAR NOT ALL THE FAMILY IN THE OFFICE WERE APART OF THE LIES THEY JUST DIDN'T KNOW WHAT WAS HAPPENING UNTIL TIME HAD PASSED AND THE THESE PEOPLES ACTIONS WERE EXPOSED.
BIA 208 1999.pdf THIS NOTICE WAS PUT IN APRIL 27,1999
AND OUR CONSTITUTION IN 1992 TO PRESENT TO THE WORLD. THIS IS INTERNATIONAL NOT JUST NATIONAL AND 1999 DATES SHOWS THE ACTIONS IN OUR MAKU'S MIND SO DON'T LET THE GOVERNMENT AGENTS OR THE EVIL-ONES AGENTS TRICK YOU